Intelligent Office UK – Administrative support: What 'good' looks like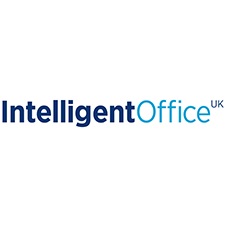 The role of administrative support is integral within a law firm, even more so now due to the growing demands from clients, but also because the valuable time of fee earners has become steadily more consigned to administration.
Through building a better support function, management teams can help release fee earners from burdensome administration tasks, helping to make them to become more productive.
In order to build better administrative support, you should consider the following:
Distribute tasks efficiently (the right people, doing the right things and following the right processes)
It is in the best interests of fee earners and the firm that tasks are delivered by teams that are both trained for the tasks they perform and enjoy them. If this isn't the case, then the quality and consistency of administrative support will suffer, and the same goes if support processes are inefficient.
The management of the firm's secretarial and administrative support functions should look holistically at both volume of work and support capacity and seek to match demand with available capacity. If this doesn't happen, key staff members can be overworked while others take a backseat.
Overworked staff can become dissatisfied and demotivated, negatively impacting their output or worse still making them think about leaving the firm, requiring the firm to re-recruit and invest again in training.
A law firm's administrative management team needs to understand its strengths, work with those strengths, harness what works and put training in place for what doesn't work. They also need to be aware of the constant evolution of best-practice, while trying to continuously improve by looking for ways to work better, i.e., having the right processes in place that will maximise cost, quality, and output.
Standardised processes at practice team level
If processes are standardised across each practice team, then you will see an improvement in not only administrative support productivity—because it is faster to complete processes that all team members know and are well-trained in—but also an increased efficiency in the team.
This increase in efficiency is due to the streamlining effect of a universal standard. Agreeing a consistent approach to the delivery of a task or process and then documenting how to deliver it enables those less familiar with a task to complete it as consistently with those that are more experienced
Often, law firms will find gaps in expertise or knowledge if more experienced members of the administrative support team are off for a period of time, and these gaps can be negated with standardised processes working on centralised systems.
Evolving support that constantly aligns itself with a firm's objectives
The pressure law firms are under is significant, requiring them to become ever more commercial and adaptable in how they approach service delivery. As a result, support functions must be able to evolve.
However, firms often find that management teams are disconnected from their administrative support staff. So, to make sure a support team is aligned with the rest of the firm, there must be visibility of data—team performance, the type of work the support team does, the quality and quantity of work—underpinning an ongoing focus on training and developing those teams.
Training staff on new processes within the firm ensures a strong team, and allows for development in-house, keeping your team up to date with the firm's plans and future objectives, where relevant.
Proactive approach to problem solving and the adoption of best practice
Support teams need to be actively seeking answers to problems which may arise, not reacting to them in a passive way.
All good support teams should work collaboratively, with partners and fee earners, helping to introduce better ways of working that help fee earners be more productive and a firm's clients to receive better service.
However, all this relies on…
Dedicated management to their support and development:
Law firms which see development as a goal for all are more likely to keep their top talent and obtain better support functions. Continued investment in all staff—from fee earner to admin support—means they feel valued and will go the extra mile when it comes to the services they provide.
Creative incentives:
Even small rewards and recognition can go a long way in bolstering a team's morale. A personal thank you from a partner or fee earner, a lunch, even an hour off to finish early for a job well done, can provide the sort of motivation those working in a law firm's support function needs. It doesn't always have to be about salary increases and bonuses!
Understanding progression opportunities:
Career progression, in-house training and up-skilling all pave the way for better motivated support staff. Support teams that are recognised, valued and know that there is room for progression are more likely to be committed to the growth of the firm.
Care, understanding and interest in the value of support staff:
Show your firm cares about its staff by engaging them: ask them about what could improve their experience at work, or give them more of a voice in work matter. Make your support staff feel like they are part of the team rather than just an employee.
If you aren't getting all of the above points right and would like to talk about outsourcing your firm's administrative support functions, then please get in touch as we have been providing administration support to UK law firms for 17 years.