Integreon opens first UK LPO base and ramps up temp paralegal service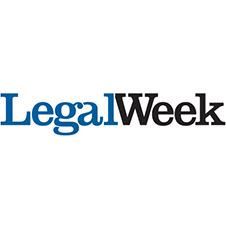 Integreon has launched the first-ever onshore legal process outsourcing (LPO) centre in the UK, as the outsourcer ramps up its temp paralegal service for clients.
The new LPO centre opened in Bristol this month after a request from a global client, which external sources have told Legal Week they believe to be Microsoft. The tech giant signed a deal with Integreon in April 2010 confirming the outsourcer as its exclusive provider of offshore managed document review.
The Bristol arm marks the first of its kind in the UK, with LPO work traditionally carried out in low-cost offshore regions such as India and the Philippines. The new centre will provide services in document review, contracts, M&A, due diligence and 
compliance support.
The news comes alongside an official launch of Integreon's paralegal service, which will see the outsourcer provide firms with temporary staff when extra capability is required.
The outsourcer last year supplied Linklaters with around seven paralegals for its City banking practice and is set to send more paralegals to the firm over the coming months, while also offering the service to other 
legal clients.
Integreon global LPO head Janet Taylor-Hall said: "As the delivery of legal services evolves, it's clear that most law firms and corporate counsel require a mix of on and offshore support.
"Although cost is clearly a significant driver in determining the choice of location, there are other forces at play, including ethical and legislative restrictions, familiarity with a client's legal system, project duration, client comfort with a location, timezone preference and language skills. Some outsourced services are best delivered from an 
onshore facility."
Integreon already has a centre in Bristol for business process outsourcing work, but has expanded its premises for the new LPO operation.
Integreon's client portfolio also includes Allen & Overy, CMS Cameron McKenna, Simmons & Simmons and several FTSE 100 companies.
By Suzi Ring