"I can type just as fast as my PA" – creating the right support for today's fee earners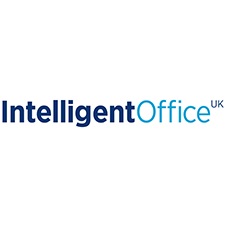 Historically, upon realisation of the ability to type faster than one's secretary, a fee earner's first thought might have been, "I'll need to get another secretary!"
Today, fee earners are technologically savvy, they know how to type quickly, send lots of emails, and as a result often elect to forgo using a PA or other document production support for the majority of their communication or correspondence needs. Instead, they do it themselves, which often means taking up time and energy which might be better placed elsewhere.
A law firm needs its fee earners to win new clients whilst delivering to existing ones, thereby helping to build the firm's reputation, brand and revenues. Accordingly, fee earners should have the ability to be selective about what document production tasks they seek support for, quick emails and other forms of correspondence or drafting on-screen are clearly time effective for the fee earner to complete themselves.
However, working on more complex documents, including reformatting/using documents from clients might be better passed to a member of the firm's support team to assist, particularly given that many fee earners are not trained to format long complex documents or have much expertise in working to their firm's house style or precedents.
Support structures have changed greatly over the past 10 years, and the ratio of PAs to fee earners is radically different—where it was once a secretary or PA supporting one or maybe two fee earners, the average ratio in the UK Top 100 law firms today, is closer to one PA to five fee earners.
In addition, in the world of 'more for less' that is being driven by client expectation, firms want to use PAs on tasks best suited to their skill set. For example, a greater focus on project management, maintaining client relationships and providing executive assistant support to their fee earners. Given this change in emphasis, firms must consider how best to create support for fee earners with document production tasks, without assigning it to their PA being the default.
Document production support teams
If your firm needs document production support, then outsourcing provides the ideal solution. Firms are focused on maximising their expensive office space to support fee earner growth and reducing the fixed resourcing costs associated with in-house document productions teams.
Whether it is amendments, document reformatting, transcription of dictation or creating pitch books or slide decks, a good document production team should take it all in its stride. This team can move the repetitive and time-consuming document production tasks away from fee earners (and indeed their PAs), allowing them to enhance both their own productivity and impact to the firm.