How every HR team can use artificial intelligence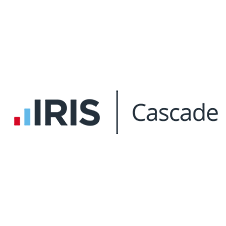 Don't believe the hype, implementing HR software doesn't mean taking the 'human' out of human resources.
Nearly three-quarters of HR professionals feel that they don't possess enough knowledge of how artificial intelligence (AI) and machine learning works, according to a poll in a recent Cascade-sponsored webinar.
Yet, the same amount also felt that AI has a place within their organisation, with nearly 20% feeling it was the biggest catalyst for change within the modern HR landscape.
During the webinar, hosted by People Management Insights, founder and partner of Big Bear Partners, Jeff Wellstead, said: "Getting beyond the hype is vital. We should start by understanding what AI and machine learning actually is. AI can be identified by three basic levels of technology: assisted intelligence (things that improve what we already do, such as GPS); augmented intelligence (helping us do things we otherwise couldn't, like the software that powers car ride-sharing programmes); and autonomous intelligence (futuristic developments that will help machines act on their own, including self-driving cars)."
"Machines have an advantage over humans at performing repeatable tasks and processes that require a great deal of precision. Whereas human beings are fantastic at setting context and looking at situations intuitively – so we have a long way to go before computers claim any kind of prominence," said Wellstead.
Wellstead did admit though that the HR industry is going through a fairly significant period of disruption with one of the main reason being that people management is very rule based with well defined processes. "People in the HR community are realising that between 20-35% of the work we do is extremely repetitive and administrative, and is extremely compliant and governance oriented – which means it's open to the potential of being automated," said Wallstead.
But rather than fearing for their futures Wellstead believes this emerging technology has the ability to lift and shift HR professionals from administrators to more strategic thinkers.
"The nature of the post-AI organisation consists of fewer people with different skills having to work alongside AI-powered smart tools," said Wellstead. "Transitioning to this new reality is the challenge that will define most companies over the next ten years. HR will not be immune to this change, but it has to lead the way in ensuring that the transition is smooth and the results in organisations maximise their human capital while benefiting from the opportunities afforded by AI.
"Any sufficiently inefficient system that fails to deliver on the promise of its purpose is ripe for disruption by better, faster, cheaper and direct technology. And if we as HR professionals don't get smart about it and start discovering the potential benefits then we all run the risk of becoming irrelevant," said Wellstead.
Automated HR systems
Technology specialist at Cascade, Marc Greggains, then offered some practical advice about how to bring AI into your organisation.
"A sensible place to start is with automation. In the HR world this means using the power of a machine to streamline departmental efficiencies, boost compliance and to free up HR professionals' time," said Greggains.
If you feel like your HR system is holding you back, it could be time to move away from a paper-based HR system, he added.
"Once you've started the move towards an automated system it's then all about creating workflows," said Greggains. "And that's really working out what you want to happen, what circumstances would trigger an action, what the action should be and finally who needs to take the action."
Setting up those workflows requires some up-front human involvement before the technology can take care of those processes. It's also important to decide where human involvement will be required, where you can rely on software-led action and where HR actually needs to step in.
"If you set up those workflows effectively then the need for ongoing human involvement should be pretty minimal, at least of the administration side" said Greggains.
Greggains then used Cascade's short-term absence software as an example: "These are the most common type of absence and it's possible to design automated workflow processes that follow your organisation's policies and best practices. For it to work effectively, it needs to capture the right information, from the right people at the right time.
"Our system can then monitor an employee's absences without any need for human involvement – HR will only need to intervene when it's truly required. For example, you might have a trigger that says HR needs to get involved when any absence lasts longer than three days," said Greggains.
Bradford Factor triggers
HR software can also help with analytics, using tools such as the Bradford Factor which is as an objective way of tracking absence patterns, allowing employers to decide when to act to manage unauthorised absence.
Absence is estimated to cost the UK economy £18 billion a year, and short term unplanned absences are believed to cause more disruption to businesses than longer-term periods. Employers can find it difficult to monitor absences spread across a year manually, and particular patterns can be even harder to spot. The Bradford Factor is designed to alleviate this problem, and to assign a numerical value to employees based on their absence.
"Bradford Factor triggers give you the visibility to look at any underlying issues that can then be investigated by HR. So you're not taking the 'human' out of human resources, but you're going to be safe in the knowledge that any red flags are going to be brought to your attention automatically," said Greggains.
Key takeaways
Start with HR software: Pick a system that is built to last, one that will adapt as your company evolves
It's all about data: Accurate and up-to-date information is essential

Processes: Think about the processes that you want to execute more efficiently. Ensure the right tasks are performed by the right people at the right time.

Set goals: Decide how the HR team will add greater value to the organisation, having freed up their time through better use of technology/AI

Map out a clear project plan: Perhaps with the help of your chosen software vendor? Keep the project on track and achieve a forward-thinking mindset that is always striving for continuous improvement