Forget qualifications – experience is what law firms need, finds Clayton Legal survey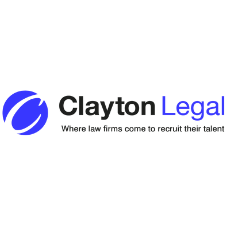 Following its 2018 salary survey, Clayton Legal reports that law firms are facing serious challenges thanks to a lack of experienced solicitors. The survey, conducted in February and March of this year, is the most comprehensive of its kind in the UK and reveals a snapshot of the legal profession: challenges, remuneration, use of support staff, and how firms plan to hold onto talent.
"The salary survey has captured what firms and partners have been telling us for some time: the lack of experienced candidates poses a genuine challenge. Our clients tell us that they are not simply looking for law graduates – they need solicitors with skills developed in real-world situations. Qualifications are impressive, but commercial know-how and the ability to think outside of the box is far more valuable to firms," commented Lynn Sedgwick, Managing Director at Clayton Legal.
The shortage of conveyancers was a common theme among survey respondents and this fed into larger concerns about the property market, including the word on everyone's lips: Brexit. Lynn explained: "Law firms are really in a difficult position. On the one hand, the demand for property experts exceeds supply, which inevitably pushes up salaries as candidates who specialise in that area can ask for more. On the other hand, partners and leaders in the sector are acutely aware that an economic downturn after Brexit would mean that residential and commercial property work would grind to a halt."
While the survey highlights some key areas of concern, there was also good news. 78% of survey participants felt that attrition rates had decreased, up from just 51% in 2016. Many of the firms surveyed employ individuals with qualifications such as CILEX, FILEX and CLC, and the majority (70%) of firms employ paralegals. It appears that law firms are becoming more adept at retaining star talent and that the make of law firms is growing more diverse. "Pay is always going to be an issue for solicitors, as it is for anyone in employment. What the survey does reveal is that non-monetary benefits are of increasing importance to solicitors – and the firms that want to retain them. 66% of firms offer flexible working, second only to pension contributions as the most popular benefit offered. This shows that an enjoyable work culture is key to holding onto the top legal talent as well as more traditional rewards."
Balancing the demand for quality professionals with fair rewards is no easy task. Add to that the challenges posed by Brexit, the shortage of skills and law firms are facing an interesting and difficult time. Lynn offered her advice: "We've seen an increase in flexibility and a change in approach from law firms over the last two years. If firms can maintain that attitude, listen to what their staff are telling them and be proactive in the face of difficulties then they stand a fighting chance of holding onto talent and thriving in the future."
For access to the full 2018 salary survey, including detailed information on pay and reward structures across the board, contact Clayton Legal using the details below:
Phone: 01772 259 121
Email: enquiries@clayton-legal.co.uk
Salary Survey: https://www.clayton-legal.co.uk/salary-survey