Five things we learned at the HR Tech World conference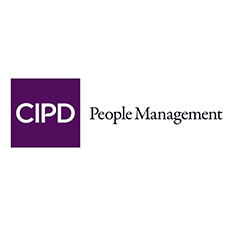 Experts offer their thoughts on leadership, HR's purpose and the dangers of poor goal setting
At this week's HR Tech World Spring 2016 conference in London, we heard how HR is adapting to the changes technology is bringing to the leadership, learning and talent arenas.
Leadership isn't about being in charge
Leading an organisation needs to be less about putting a spotlight on those who are 'in charge', and more about taking care of the people in their charge, said author Simon Sinek during his opening keynote speech.
Many leaders focus excessively on being 'in charge' and fail to look after their staff, he said. Sinek emphasised that the "cost of leadership is self‐interest" and that leaders need to set the tone for an organisation by doing the 'right thing' for the business.
He also criticised bosses who are too driven by technology and therefore don't interact with their employees face‐to‐face and build strong professional relationships with them. As he put it: "You cannot lead [an organisation] from behind a computer screen."
Sinek said leaders who are physically present in an organisation are better able to experience the delights that come with leadership: "The greatest thing is seeing someone achieve something they thought they couldn't."
He added that if there is not a compassionate yet robust leader in your business already, then all employees have the potential to lead by example. "Be the leader you wish you had," he urged delegates.
READ THE FULL ARTICLE BY MARIANNE CALNAN AT PEOPLE MANAGEMENT