Five questions to ask before outsourcing support services for your law firm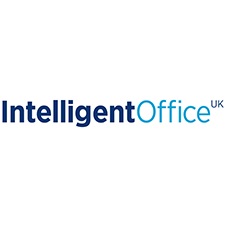 In the past, decision makers in law firms believed that outsourcing administrative support services could compromise their firm.
More recently, due to growing pressures on profit margins, overextended internal resources, and an increasingly competitive environment, many have had to reassess these concerns.
Law firms are beginning to recognise that the growth opportunities created by a firm where the fee earners aren't stretched and the administrative support staff are properly utilised must be taken advantage of if you want an edge in today's competitive landscape… Making outsourcing administrative support services to a reputable expert an increasingly popular choice.
But trusting an external company to take control of your organisational processes and people can still be, understandably, somewhat of a daunting prospect. Which is why uncovering the right information when doing your due diligence is so important—because the right information can mean the difference between wasting time on an outsourcing provider who isn't a right-fit for your firm, and finding a provider that will maximise efficiency and your competitive advantage.
With over 15 years' experience providing PA, document production and administrative support services to the legal sector, we know exactly what needs to be asked to get that information.
Here are the five questions we would ask if researching administrative support services for a law firm...
1. In your opinion, what are the three key benefits of hiring a company to manage our administrative support services?
Every business will have what we call 'non-negotiables'—things they wholeheartedly believe in and do not compromise on. In order for the relationship between your firm and the third party provider to be a cooperative one, their non-negotiables need to align with those of your firm.
By asking a potential provider this question at an early stage, you can gain insight into their core beliefs and an understanding of the kind of business that they are.
If you don't feel that their way of doing things will help your firm achieve growth, then (in the spirit of efficiency) you will know not to continue the conversation.
Want to know what we think the 3 key benefits of hiring us are? Email sam.nicholls@intelligentofficeuk.com or give us a call on +44 (0)7984 252 150.
2. What responsibilities stay within the firm and which are taken over?
Hint: This is a trick question.
When you ask this question, you're not really asking about the delegation of responsibilities. That's something that you can discuss if the provider makes your short list.
No, at the research stage, this question is designed to separate the wheat from chaff.
You see, providers should allow for a period of assessment and learning, where they integrate themselves in your firm to fully understand where gaps, overload, and misunderstandings lie.
So, if you ask this question and they respond with a cut-and-paste list of what their service delivery includes, then it may indicate that they aren't interested in taking the time to understand your business and what it really needs.
An expert provider will make it clear that there is no one-size-fits-all solution, and that a service delivery tailored to the specific needs of your firm is imperative to ensuring that support resources are being utilised in the most efficient way.
3. How will our existing support staff be affected?
If like most firms, you have loyal support staff who are the backbone of the firm, then you'll likely be concerned about how they will be treated once the external provider takes over the services that are outsourced.
As you may know, TUPE—which stands for Transfer of Undertakings (Protection of Employment) regulations—ensures that (if your firm does transfer employment contracts over to a third party provider) your existing support staff's rights are protected and the terms and conditions of their employment remain the same.
Any support service provider that takes over employees' employment contracts should know this and have an in-depth understanding of TUPE regulations. An expert provider, on the other hand, will not only be able to explain if/how TUPE will be involved, but they will also be sensitive to the fact that it will likely be a difficult period of change for staff, should the transfer go forward.
If the provider you are speaking to cannot explain how they will deal with the situation in order to put your existing support staff's minds at rest as much as possible during the transition period, then your people probably won't be as important to them as they are to you.
4. How will our fee earners be affected?
Often, fee earners grow accustomed to working with certain support staff over others, and as a result, are very loyal to and dependent on those relationships.
With that in mind, it would be natural for you to have some concerns regarding how fee earners will react to the idea of outsourcing. After all, it's no secret that there's mounting pressure on firms to attract and retain top talent. In fact, in PwC's Law Firms' Survey 2017 it's highlighted as one of the key issues currently affecting financial performance in UK law firms.
In order to reassure your fee earners that they will continue to get the support they need (and that the support available to them will actually be improved by outsourcing), you need to equip yourself with information that will convince them of the benefits.
Ask a potential provider to clearly explain, from the perspective of a fee earner, how outsourcing support services will affect and benefit them, so you are ready to answer any questions, and calm any concerns, that your fee earners have.
Want to know how fee earners will benefit from our services? Take a look at some of our case studies on our website, or talk to us directly by emailingsam.nicholls@intelligentofficeuk.com or calling us on +44 (0)7984 252 150.
5. What results have you achieved for other law firms?
If you've had satisfactory answers to questions 1 - 4, then there's a good chance you're speaking to a provider that's worth further investigation.
At this point, we recommend asking them to prove that they can do what they say they can do.
Request to see results (anonymised or not) of work they have done for other law firms, testimonials from at least 3 previous customers, and ask to speak to 1 or 2 previous customers directly.
During this research, you should aim to find out:
The strengths of the provider
Where their customers felt they could improve
How they dealt with any issues that arose
Generally, how customers view the experience of working with the provider
It's natural for any business to have a positive bias when talking about their services and how they can help your firm. But customers have little reason to misrepresent the experience they've had with a provider. By speaking to them, you'll get a more truthful insight into whether or not the provider is as good as they say they are.