Employers 'ill-prepared' for managing reward risk, says CIPD research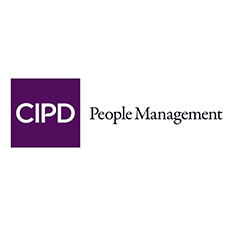 More employers are now struggling to manage the key risks associated with employee reward and its effect on recruitment and retention, new CIPD research has found.
The proportion of HR professionals who believe their organisation or client is poorly prepared to deal with reward-related risk has risen from 9 per cent to 15 per cent in the last 12 months. And only 15 per cent cited their organisation as well prepared, compared with 17 per cent in 2009, the study revealed.

The effectiveness of pay and benefits packages to attract and retain key talent is now seen as the most significant risk for the majority of business, according to the research.
The possibility that reward levels might be unable to attract key skills was identified as the top concern, rising from number four last year, while the fear reward would be unable to retain employees also jumped from rank number 12 to six. The "ability of line managers to manage reward" was rated as the second highest risk factor.
The findings also revealed marked differences by sector. Concerns around general reward affordability and increasing pension costs were more prevalent in the public sector (ranked 4th and 5th respectively) than in the private sector (listed 14th and 17th).

The public sector also expressed more fear that their approach to reward was causing poor industrial relations – "attitudes of the trade unions towards the reward strategy" was in 10th position on its list of concerns, compared to 32nd position for the private sector.
The report, Managing Reward Risks: An Integrated Approach, which was authored jointly with the Cranfield School of Management, was based on a survey of HR practitioners and consultants from 191 organisations. Private-sector companies and organisations employing over 1,000 staff comprised 63 per cent and 67 per cent of the sample respectively.
When asked to predict the reward risks that were likely to become more dominant over the next 12 months, respondents rated the top four factors as: increasing pension costs; not enough cash to meet reward commitments; poor industrial relations; and taxation changes reducing the impact of reward.

Charles Cotton, the CIPD's performance and reward adviser, said: "The past 12 months have been a turbulent time for many employers in terms of pay and benefits practice. They are fearful that the way reward helps them attract, retain and motivate their employees is no longer appropriate.
"While the private sector is concerned that their reward practices will not help them if the economic recovery is sustained, in contrast the public sector is concerned that their reward practices won't help them as their economy starts to decline."
Jonathan Chapman, management education fellow at the Cranfield School of Management, said: "A planned response to increasing risks is now needed by organisations to make sure that reward plays a key role in ensuring organisations thrive in this new economic environment."
By Michelle Stevens