Econocom has appointed Sebastien Musset as executive director in charge of HR, internal communication and events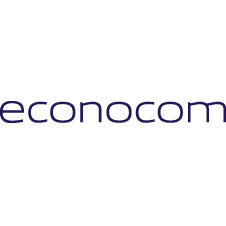 As such, Sébastien Musset's main role will consist of making Econocom the "Digital Employer of Choice" in the countries in which it is established. Through this appointment, Econocom aims to become a leading innovator of employee-employer relations by developing tomorrow's human resources, talent management, internal communications and events.
Aged thirty-six, Sébastien Musset is a graduate of the Ecole Centrale de Paris. After spending fifteen years as Group Human Resources Director and Chief Transformation Officer with various companies such as AGF-Allianz, Crédit Agricole, SCOR and Exane/BNPPARIBAS, he has extensive experience in the transformation of organisations and cultures.
Bruno Grossi, executive director of econocom, said of the appointment: "I am delighted to have Sébastien Musset in my team. He will uphold and oversee our ambition to hire and retain the best candidates in the market in order to continue building the new Econocom. He will also be in charge of creating a very distinctive image and culture in our industry. His appointment is proof that our group can already attract great talent, and I am delighted to have him."