Demand for legal talent continues to grow in the Midlands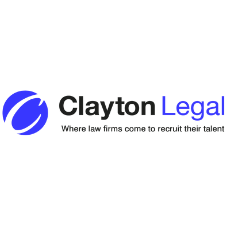 Increasing demand for legal services combined with an ongoing shortage of professionals is making for a challenging situation, as the demand continues for firms in the Midlands to attract legal talent. Property, private practice and family law are booming and firms are having to enlist the help of specialist recruiters.
Millie Ebbrell, Senior Legal Consultant in the Midlands commented on the growing need for legal professionals: "There's high demand for legal services across the West & East Midlands, from Birmingham to Leicestershire."
It's a trend that doesn't seem to be letting up. Clayton's research published last year found that residential conveyancers and private practice specialists were experiencing a boom in demand – and it doesn't appear to be slowing down. The number of residential conveyancing roles has increased dramatically since last year. And with so many firms looking for talented legal professionals, they're increasingly needing a reliable recruitment partner to help.
"Firms are crying out for talent and they're turning to us, an experienced legal recruitment partner to help them find it," said Millie. "Our success rate in placing candidates and our specialist experience in legal recruitment demonstrates what an asset working in partnership with a legal recruiter can be. Clayton Legal is the recruitment partner of choice for many of the regions law firms. It's a real privilege to be able to help their firms grow, Clayton Legal has an extensive database of solicitors, paralegals and fee earners in all disciplines.
With the region refusing to slow down in the face of uncertainty from Brexit, the expansion of Clayton Legal's Midlands team can't happen quickly enough.
Clayton Legal has over twenty years of recruitment expertise, and as a result of their success in the Midlands area Clayton Legal have just appointed another consultant, Brett Cahill to join their team, bringing the team up to 5 in order to meet the demand."
And with demand looking set to continue, it seems as though that is just what Clayton Legal will be doing for some time to come. If you need help finding legal talent in the East & West Midlands, you can contact Clayton Legal using the details below.
Phone: 0121 296 3819
Email: enquiries@clayton-legal.co.uk
Website: https://www.clayton-legal.co.uk/