CascadeGo debuts at CIPD HR Software Show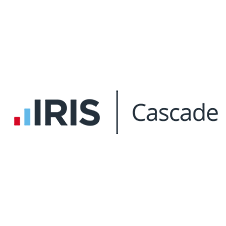 CascadeGo made their first stand-alone appearance at this year's CIPD HR Software event, which took place at the Olympia London in June. As part of the Cascade brand's biggest outing to date, CascadeGO had their own stand for the very first time! This high-spec space contained two demo pods, allowing our dedicated sales team to provide a visual tour of the system to interested HR professionals.
CascadeGo stood out from the crowd as one of the few HR solutions specifically designed for micro businesses and SMEs, ensuring it had constant footfall throughout the event.
Elliott Morton, Internal Account Manager for CascadeGo commented, "We've been overwhelmed by how busy it has been at this year's event. This only emphasises the reputation that Cascade has within the HR marketplace and now that we have an offering for smaller SMEs, we're able to accommodate that gap in the market that we previously might not have been able to. I've been overwhelmed by how many people have wanted to come and discuss the product."
CascadeGo will continue to promote their intuitive, self-service system within the HR market space at their next exhibition appearance in November 2017. They will be seen exhibiting alongside Cascade HR at the UK's biggest HR event, the CIPD Annual Conference and Exhibition, due to be held on the 8th- 9th November at Manchester Central.