Cascade hits the big screen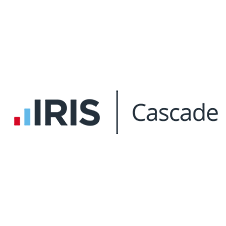 Our product and strategy director Paul Sparkes appeared on the 'big screen', when he was interviewed about the subject of HR technology.
The debate in question took place as part of The Yorkshire Post's Business Talk TV series, filmed only a couple of miles away from our own HQ in Leeds city centre.
The YP's deputy business editor Greg Wright quizzed Paul about the role that HR software has in enhancing organisations' people management effectiveness.
Paul spoke passionately about the pace of change within modern businesses and the ability of firms to become more agile if they are armed with a greater degree of employee data.
That data should not just be gathered via traditional annual appraisals, Paul warned, especially when technology exists to satisfy the demands of new workplace demographics. He explained that millennials, for example, thrive when involved in more frequent dialogue, which is why pulse surveys are proving popular to understand employees' satisfaction, engagement and morale levels.
He also talked about the role that HR software has, not just in gathering important metrics, but in analysing it too. If a business knows what its workforce is thinking, it can react and perform better, he said. And our customer stories are a testament to that point. They measure everything from key performance indicators to average employee tenure and the cost of attrition. And it is this data driven approach that helps fuel progress.
Other key themes covered in the interview included:
How HR software can drive change and drive it quickly
A hunger among more established companies to 'act in the moment', as a start-up would
Utilising HR tech to uncover the 'right time' to hire new employees
The Brexit backdrop and the impact this could have on team recruitment and development
HR in the boardroom and the role this should have in organisations' strategies
Whether people leave a company or their manager
An interview with The Yorkshire Post perhaps wouldn't be complete without talking about why the county is such a great place to do business. Paul therefore spoke honestly about what he's noticed since moving up North. "It's very much a people-focused place," he said. "And engaged employees are what underpin the success of organisations located here."
The full six minute interview can be watched here.