Businesses count cost of snow absence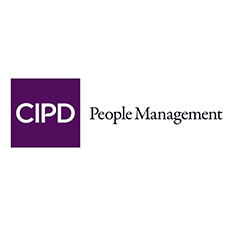 The transport secretary has demanded an inquiry into the snow travel chaos, as latest figures reveal employee absence has reached an all-time high for this time of year.
Saying lessons should have been heeded from the disruption caused by the last major snowfall in February, Phillip Hammond has ordered David Quarmby, chair of the RAC Foundation, to conduct a review of the country's snow preparations.
Mr Hammond said: "There are lessons to be learnt from our performance in every bout of bad weather and it is important that we learn those now.
"Unfortunately, in extreme weather conditions some disruption is inevitable but there is no excuse for poor communication with passengers and motorists."
A third of the country's rail services have been hit by cancellations and delays, flights have been grounded and roads gridlocked, as the country feels the effects of the coldest start to winter on record.
Although the north of the country has been coldest and bore the brunt of the early snowfalls, commuters and travellers in the south-east have suffered acutely in the last few days, with both rail passengers and motorists being stranded on trains or in their vehicles overnight. Thousands of schools have also been forced to shut across the country.
Nearly 11 per cent of the UK's employees were absent from work yesterday – the highest figure ever recorded for December, according to absence management company FirstCare.
"Unsurprisingly, almost half of this was due to non-medical reasons such as travel problems and care of dependants," said Aaron Ross, CEO of FirstCare. "The issues commuters faced with transport appear to have convinced many employees to stay at home."
Insurance company RSA estimated the snowy weather conditions could cost the economy up to £1.2 billion per day, as the country loses a fifth of its daily GDP through businesses being closed, events being cancelled and lost shopping revenue.
But the CIPD said such estimates often don't take into account the millions of employees working remotely, and encouraged employers to adopt a flexible attitude to staff attendance in unsafe weather conditions, and assess the benefits of home working.
"Employers need to carefully consider opportunities and options available if the weather conditions do stop employees making it in," said Mike Emmott, the CIPD's employee relations advisor. "Many companies that have put in place the technology and management practices to allow home working reap the benefits at a time like this."
Emmott also urged organisations to set out their bad weather policies to staff and keep lines of commutation open with employees.
"Employers are entitled not to pay employees if they fail to show up for work, but the CIPD would not recommend that employers take this line," he said. "It's important to show empathy with employees – particularly those that normally perform well – as research shows that this flexibility and trust will pay off in the long-term, with employees more motivated and going the extra mile when they are able to get to work."
By Michelle Stevens