Burges Salmon takes on new legal apprentices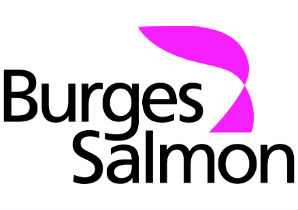 Burges Salmon has hired four new legal apprentices, making this the second year running where the firm has taken on students looking for an alternative route into the legal profession.
Burges Salmon has been involved in the Trailblazers initiative since March 2014 and is part of the steering group for legal services.
In 2016, the firm piloted the programme by taking on its first year of legal apprentices and was one of the first law firms in the UK to do so under the new Trailblazer standards.
Trailblazers is a cross-party initiative developed to improve the quality and simplicity of apprenticeship standards and align them more with the needs of employers.
The legal sector group has designed three new apprenticeship standards: Level 3 Paralegal, Level 6, Chartered Legal Executive and Level 7 Solicitor. Burges Salmon was involved in the development of all of the legal apprenticeships and was part of the sub-group that helped to draft the Level 7 Solicitor apprenticeship.
The two-year programme includes a combination of through-the-job and textbook learning, with the apprentices spending one day a week studying at the BPP law school and four days a week working at Burges Salmon. By the end of the programme, the apprentices will achieve a Level 3 Paralegal Apprenticeship Standard and a Certificate in Legal Practice (equivalent to the first year of university). Completing the Certificate in Legal practice will enable the apprentices to complete the Level 7 Solicitor Apprenticeship in a shorter period of time and it is hoped that this will be an option going forward.