Burges Salmon awarded excellent in Bristol Workplace Wellbeing Charter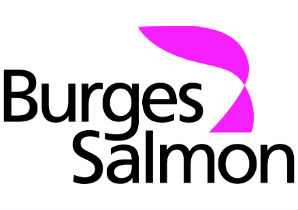 Burges Salmon has been awarded an excellent across all eight standards for the Bristol Workplace Wellbeing Charter – an award that recognises the positive way in which businesses support their workforce.
The award is measured against a set of locally and nationally agreed standards that cover categories such as attendance management, health and safety requirements, mental health and wellbeing, physical activity, leadership, smoking (and tobacco-related ill health), healthy eating and alcohol and substance abuse.
The Bristol Workplace Wellbeing Charter is a free and voluntary scheme run by Bristol City Council open to all public, private and voluntary sector organisations of any size.
To achieve an excellent signifies that a business has a range of programmes and support mechanisms in place with a fully engaged leadership on board.
Chief People Officer at Burges Salmon, Robert Halton, comments: "People are our greatest asset and are the key to our current and future success. We believe our people perform at their best when they are physically, emotionally and mentally well. We see the Workplace Wellbeing Charter as a way to ensure we strive towards best practice in all areas of health and wellbeing, and embed this into our culture. Over the last few years, our key focus has been moving away from a reactive support approach to one that develops resilient individuals and teams."
Public Health Principal at Bristol City Council, Claire Lowman, commented: "As the lead assessor and having previously assessed the firm in 2014, I was very impressed at the progress made in all eight dimensions of workplace wellbeing. The organisation appears to have moved towards a prevention of illness model with a focus on increasing resilience in individuals and teams. Excellent practice was demonstrated in the collaborative work on creating 'The Deal' organisational values, and with promoting positive mental health throughout the organisation."