Burges Salmon and Fairfield High School offer employment skills for young people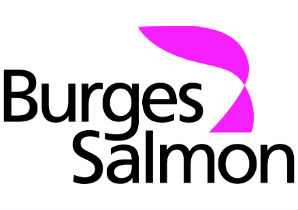 Making sure that young people have the skills they need to succeed in the work place is an important part of our corporate responsibility programme.
When Business in the Community (BITC) approached us to take part in their three year business-school partnership programme, we agreed wholeheartedly. Nick Lewis, then assistant principal at Fairfield High school, had heard of the programme and was keen to get us on board.
After identifying each party's needs, we started working together in September 2015. The school's priority was to help develop their students' employability skills. We wanted to make a difference to young people's lives by using our people's skills and ultimately, to widen the talent pool in the local community.
The partnership has been a huge success.
Nick Lewis, now Head of School, said: "Working in partnership with Burges Salmon is helping transform opportunities at Fairfield. Motivational assemblies, mock interviews and Bright Sparks work experience opportunities are helping our students take positive steps towards their employability dreams."
Trainee solicitor, Myra Leung, is supporting students at Fairfield as a business mentor. Asked about the experience, she said: "It is extremely rewarding to see how their confidence has grown throughout the course of six months. The most encouraging part is that the students are enthusiastic about sharing the skills they have gained and how they are hoping to apply these transferrable skills in the future." Watch our video below to hear from past and present students at Fairfield. High School