Browne Jacobson's RNCM Entrepreneurship Award offers support to innovative students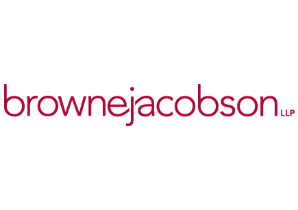 The inaugural Browne Jacobson Royal Northern College of Music (RNCM) Entrepreneurship Award took place on Friday 24 March.
Launched in February, the new initiative was established to help young RNCM entrepreneurs get innovative projects off the ground through financial assistance, advice sessions and professional mentoring.
More than 40 business plans were submitted by students who were keen to see their unique project come to life, with 15 being chosen to pitch – Dragons' Den style – to a panel of judges during Friday's final. Ideas ranged from a photography collective which would provide students with high quality, low cost images to enhance their promotional materials, to a composition project specifically designed for video games.
Supported by law firm Browne Jacobson, which kindly contributed £5,000 to the fund, the 2017 Award offered 10 students £1000 to get their project up and running.
Browne Jacobson partner Nichola Evans said: "We were hugely impressed with the quality of the ideas and pitches we saw in the final. I have no doubt that we will see many of these ideas go on to become successful enterprises in the near future. We have a strong track record in supporting start-ups and entrepreneurs and believe that initiatives such as this help students to appreciate that sound business acumen is just as important as having the necessary artistic skills and creative ideas."
Hannah McCabe, RNCM Fellow of Creative and Professional Practice, added: "This has been a fantastic opportunity for RNCM students to develop the business skills and artistic vision needed to compete in the music industry as well as master the ability and confidence required to pitch their own creative project professionally. Over the past few weeks over 90 students have benefitted enormously from the advice of industry professionals resulting in a highly competitive final showcasing 15 artistically diverse business proposals. I'm very much looking forward to seeing the winning projects develop."
This year's winners were:
Sam Harding and Tom Knight - Blue Handle Productions
Daniel Lim - RNCM Photography
Ines Mota - Bollywood Electric String Quartet
James Paul - Modular Percussive Midi Pads
Ellie Slorach - Kantos Chamber Choir
Imogen Storey - Microphone PreAmp Production
Sebastian Winter - Winter Score
Kim McKenzie and Zak Lyons - Music Festival for Dementia
Stanley Scott - Browne Jacobson RNCM Concept Award.