Browne Jacobson names School for Parents as charity for the year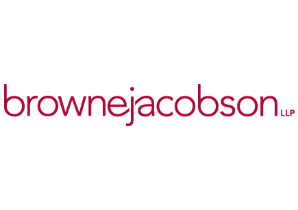 Nottingham law firm Browne Jacobson has announced independent organisation 'School for Parents' as its charity for 2017-18.
School for Parents, originally part of Scope, became an independent charity in 2001 and provides conductive education and other services to children and to the families of children with mobility and communication difficulties, as well as offering practical assistance and information to parents on how best to support their child in the home environment. The charity has also developed a range of special communication projects for children with Down's syndrome. The charity works with families across Nottingham, Nottinghamshire and the broader East Midlands area and is based at Iona School in Nottingham.
Every year, each of Browne Jacobson's five offices nominates a charity to support in their local area and last year the firm raised nearly £18k for good causes across its five office network.
Nathalie Bailey-Flitter, Manager at School for Parents, said: "I would like to thank Browne Jacobson for choosing us as its charity of the year.
By partnering with us, they are helping to raise the profile of our organisation and much needed funds which will make a significant difference to both the children at School for Parents and their families.
We are excited to have them on board and look forward to working with them on some fantastic fundraising events and activities over the coming year."
Craig Sharples, Information Specialist and member of the Community Action Committee at Browne Jacobson added:
"We are always very committed and passionate about supporting local causes and communities. There are so many great causes that require funding to make a real difference but the work and support that School for Parents offers has really resonated with our people this year.
They are a small independent charity that really makes a dramatic difference to the lives of children and their families and we are looking forward to working with them and supporting them."