Brethertons wins family law firm of the year award in the Midlands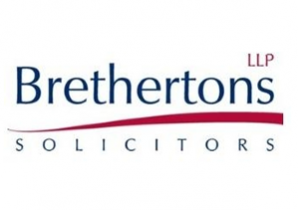 The Family Law Awards recognise the important work of family lawyers, and celebrate their many successes and outstanding achievements. The judges were on the lookout for evidence of a firm which really stands out from the crowd with some noticeable achievements to its credit and examples of where firms and lawyers have responded to the challenges the legal sector faces today.
The judges were impressed with Brethertons' entry which demonstrated its high levels of customer satisfaction, innovation and its positive internal culture and staff development. The firm also stood out as a leader in its field, having helped make new law in a number of high profile and successful cases this year.
Linda Jones, Director of Legal Services for Brethertons' Individual Sector, says winning the award is down to the hard work of all the staff at Brethertons. "I was delighted to accept the award on behalf of all the team at Brethertons. I'm proud to lead the team in what is such a progressive, friendly and successful firm."
Simon Craddock, Head of Practice Area for Family echoes her sentiments. "I'm so pleased for the whole of the Family Law team here at Brethertons. It's a pleasure to dedicate this honour to them all and we would like to send a huge congratulations to all those who were shortlisted and winners of the other awards."