Brethertons annual staff conference 2018 strengthens employee engagement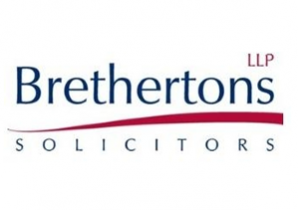 On Thursday 5th July, Brethertons held its second Annual Staff Conference. It was a fantastic opportunity for employees across all practice areas and all regional offices to come together to discuss strategy, customers and get involved in team building activities to strengthen our people engagement.
This year, Mind – Brethertons nominated charity of the year – attended the conference and gave employees an overview of the importance of mental health awareness and the breadth of work the charity undertakes. We were also delighted to be joined by a representative from Oxfordshire Mind who shared Mind's '5 ways to wellbeing' campaign with employees, sharing some very practical tips and tools for taking care of personal mental health and wellbeing as well as that of colleagues. Completing the session, Brethertons presented Mind with a cheque for £4,400; a fantastic amount raised through numerous fundraising activities. After the event, a further £500 was raised, taking the total to just under £5,000 in seven months since the charity was nominated. A great achievement by Brethertons employees.
The conference also provided the opportunity to recognise and reward employees who had gone the extra mile for both customers and colleagues through the Brethertons awards programme. Brethertons prides itself on exceeding customer expectations, with Shaun Jardine commenting, "We are in the people business; how our customers feel is the measure of our success". The Customer Satisfaction Award was presented to Laura Stuart and Emma Stewart from the Wills, Trusts and Probate team and to Leo Deane from the Conveyancing team, recognising the exceptional feedback they had received from customers over the past six months.
A number of other awards were presented during the conference showcasing our employees' great contribution to our customers and the firm. The Awards session culminated with 'Changing the Face of the Law' award, a new award category established to recognise the exceptional contribution made by employees in shaping future legislation or legal outcomes. The award was presented to Roger Hardwick from the Residential Leasehold team and to Matthew Montanaro from the Family team.
Overall, the day was a great success with employees leaving feeling engaged, energised and ready to continue providing excellent support to Brethertons customers.