Balance Recruitment win 'Best Marketing Campaign' at the Global Recruiter UK Industry awards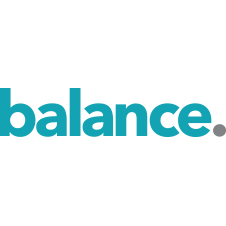 Legal sector specialist recruitment business Balance Recruitment has been announced the winner in the 'Best Marketing Campaign' category in the prestigious Global Recruiter Industry awards 2016.
The judges were looking for originality of a marketing strategy with clear targeting to reach desired audience something which Balance Recruitment most certainly delivered in their comprehensive, niche market salary survey for the accounting functions of law firms nationwide. The campaign covered all types of communication channels – social, online, e-marketing and print and the survey was produced in modern infographic style, presenting clear and concise visuals.
Tracey Reece, Head of Business Services, commented:
"We are absolutely thrilled to win this award for Best Marketing Campaign, this is the first time we've submitted an entry for a marketing category so it really is an outstanding achievement for us especially as we were up against such tough competition this year. The team work very hard to promote our brand and reputation. They are always trying new and creative ways to attract candidates and it just goes to show it really does pay off. For a small recruitment company with just 10 members of staff this is fantastic recognition for Balance. Every member of staff is very passionate and fully supportive of our marketing efforts which has always been such an important and integral part of our business.
Having been previous finalists and winners at the Global Recruiter UK Industry Awards, we are always keen to enter as they recognise the very best companies in the UK recruitment industry and you are guaranteed to be mixing with a high calibre of competition. The ceremony just gets better and better each year and always proves to be a fun and successful event, one not to be missed!"
For the past 6 years The Global Recruiter Industry Awards has celebrated the best in recruitment identifying people and organisations who have made a stand-out contribution in the past 12 months. The judges for this category said "Fantastic use of web, LinkedIn, eshot and twitter. It is great to see that they offered incentives, diverse ways of advertising and very different from all other entries using images and statistics."
Since trading eight years ago, Balance Recruitment have had seven award nominations and are winners of four which highlights their best practice and innovation within the recruitment sector.