Balance Recruitment Expands To Build Desk in Temp & Interim Recruitment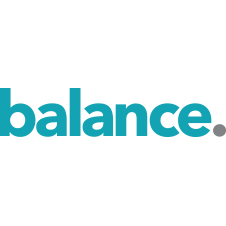 The team at Balance Recruitment are delighted to be able to welcome Tom Reynolds on board to head their temporary and interim division, bringing to the firm his invaluable financial recruitment experience, specialising within the Media &ertainment, FMCG and retail sectors.
Tony Vickers, Director of Balance and Principal Consultant of the Commerce and Industry Division, says;
"This is a very exciting time for us. We have built the foundations of the Commerce and Industry division on providing permanent recruitment solutions to our clients and we look forward to being able to offer the same level of service and delivery on temporary and interim assignments. Tom adds a new dimension to Balance, setting up a dedicated temporary and interim division, bringing with him years of experience within accountancy recruitment."
All of the Directors are very excited about the new addition to the Management team as Tom is well respected amongst his clients, candidates and peers. He is regarded as a thorough professional who always looks to offer an honest and professional recruitment service, known for his reliability and for delivering on expectations.