Baker McKenzie opens up to mental health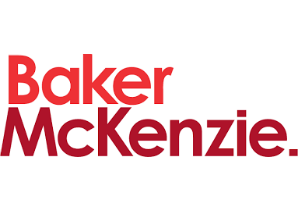 To mark Mental Health Awareness week (8 - 14 May), leading global law firm Baker McKenzie is participating, for the second year running, in This is Me in the City campaign which aims to reduce the stigma associated with mental health. Amongst a series of events and activities which will be taking place during the course of the week, the Firm is also taking part in the Green Ribbon Campaign, in partnership with The Lord Mayor's Appeal This is Me campaign, which is encouraging employees to wear a green ribbon to create a culture of openness in the workplace when it comes to mental health.
Alex Chadwick, London managing partner, says: "As a Firm, we feel it is important to change the dialogue on mental health and ensure that our working environment is one which is fully supportive of those experiencing mental health issues. I'm extremely proud that we're involved in this worthy initiative and the support its already had across the Firm is testament to our people and the inclusive culture of Baker McKenzie."
Baker McKenzie is one of over 135 City firms taking part in the This is Me campaign which will include a series of internal events, videos and people from across the office sharing their experiences of mental health.
Sarah Gregory, Baker McKenzie's Inclusion & Diversity Partner, says: "I would like to commend all of those who have shared their story through the This is Me in the City campaign. The campaign marks a great step towards reducing the stigma associated with mental health. Baker McKenzie is committed to providing an inclusive working environment and creating a culture where people feel able to speak up about mental health without fear of being judged is a very important part of that."
Adam Farlow, Partner Sponsor of BakerWellbeing, added: "I am proud to sponsor Baker McKenzie's staff wellbeing network and to be actively involved in our work to create a supportive environment for those affected by mental health. One in four people are impacted by mental health in any given year but it's an area so few people have felt able to speak about at work. This is Me in the City and the Green Ribbon Campaign are helping to change that by enabling employers to take great strides towards removing the stigma."
Inclusion & Diversity Manager, Justine Thompson, adds: "Our approach to mental health has developed real momentum in recent years. Bringing together leadership support, HR expertise and the ideas and enthusiasm of our people has resulted in a huge change in our culture and in the support we offer to those affected by mental health. Our people now feel much more confident and comfortable sharing their experience of mental health through This is Me in the City and we have seen great enthusiasm across the firm towards the Green Ribbon campaign."