Baker McKenzie named as one of Stonewall's top global employers for 2017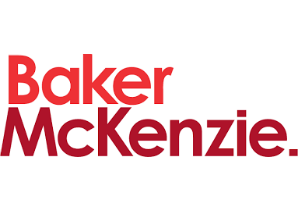 - Harry Small awarded Global Senior Champion Award
- Baker McKenzie named one of Stonewall's Top Global Employers 2017
- Second consecutive year the Firm has been named a Top Global Employer
Global law firm Baker McKenzie has been named one of Stonewall's Top Global Employers 2017; the definitive list showcasing the best multinational employers for lesbian, gay, bi and trans staff.
The firm has been ranked for the second consecutive year and is one of twelve elite organisations to make it in to the list. In addition to the Top Global Employer ranking, Chair of Baker McKenzie's Global LGBT initiative and London IT/Commercial partner Harry Small has been awarded Stonewall's highly prestigious Global Senior Champion Award in recognition of his exemplary practice in this area.
Commenting, Paul Rawlinson, Global Chair Baker McKenzie said: "Harry Small has been instrumental in developing the Firm's global approach to LGBT+ issues. He has worked tirelessly and with great enthusiasm to ensure those identifying as LGBT+ receive fair and equal treatment and are able to be themselves at work. I'm incredibly proud of all Harry has achieved and I am delighted to see his efforts recognised in this way."
"Inclusion & Diversity form a key part of Baker McKenzie's global strategy. Senior Champions, like Harry, play a critical role in achieving our objectives by acting as role models to others and by providing visible advocacy in order to influence others and to enable change."
Harry Small, Chair of Baker McKenzie's Global LGBT initiative and Stonewall Global Senior Champion said: "I am honoured to have been named Stonewall's Global Senior Champion. LGBT+ equality is an issue I care about greatly. I have been very proud of the support Baker McKenzie's leadership has demonstrated in our "not neutral" stance on LGBT+ issues along with so many colleagues across the firm.
"We believe diversity makes us stronger, and that our people perform better when they can be themselves at work. No-one should be at a disadvantage because of who they are or who they love. It is imperative that sexual orientation, gender identity or expression should form no barrier in the workplace."
---
Discover more about Baker McKenzie on their employer profile page. Here you'll find:
Baker McKenzie news
Business service jobs
Recruitment contacts
Locations
Go to https://www.legalsupportnetwork.co.uk/law-firms/baker-mckenzie
---
Committed to promoting Diversity & Inclusion
The Stonewall Top Global Employers list is compiled from submissions to the Global Workplace Equality Index; a powerful benchmarking tool used by employers to create inclusive workplaces across the markets in which they operate. Each entrant compiles a submission demonstrating their organisation's performance against a set of best-practice criteria accompanied by supporting evidence. The criteria are split across nine different areas of employment policy and practice, examining both global working structures and operational activity.
Baker McKenzie is committed to promoting diversity and inclusion for all its lawyers and staff. In January, the firm ranked 7th in the annual Stonewall Top 100 Employers 2017; a rise of four places since last year. Staff involvement in diversity issues is encouraged through focus groups and activities such as our Allies network which over one-third of employees in Baker McKenzie's London office are members. The firm also supports a number of LGBT community groups, including The Albert Kennedy Trust and The London Gay Men's Chorus.
Ruth Hunt, Chief Executive of Stonewall said: "Baker McKenzie and all of our Top Global Employers have demonstrated a real commitment to ensuring that all lesbian, gay, bi and trans staff and stakeholders feel included at work. These businesses truly are at the forefront of driving global LGBT inclusion in the workplace, and between them reach over 1.5 million people."
"There is so much left to do to ensure that lesbian, gay, bi and trans employees feel able to be themselves at work no matter where they are. Stonewall's Top Global Employers continue to not only roll out the best practices to achieve that, but are also great examples of businesses that imbed a culture of inclusion that is integrated across all of the work that they do."