Are your support teams getting the right training to be effective?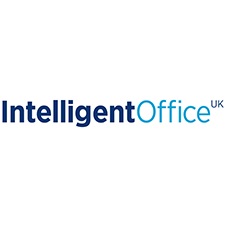 One of the biggest issues we encounter when we take over a law firm's secretarial and administrative support function, is that the teams—whether document production, print and mailroom, front of house, or even PAs — might not have received training for a long period of time, either in the firm's system or processes. This can lead to individuals completing tasks as they best see fit rather than in line with the firm's expectation or requirement. Ultimately this leads to inefficiency which when magnified across the total support community of a firm can have a tangible impact on the support provided.
When you outsource secretarial and administrative services to Intelligent Office, identifying the training and development requirements of the transferring team and the working practices and processes they should be using is one of our main areas of focus.
Training with Intelligent Office
Firms that approach us want a consistent service delivered at all times. To accomplish this Intelligent Office has detailed people management and operational toolkits which when implemented enable us to put training at the heart of our service and ensure all employees know which processes to follow and how to find out the answer if they are unsure about a particular task they have been asked to complete.
Over time this robust approach to documenting standards and also the training we have done with our teams on the delivery of those standards helps us to streamline and standardise processes which increases the value the team provides to our clients.
An added bonus to standardising processes is that cross training team members become far more achievable. The introduction of cross training helps us to better match capacity to demand and ensure that we are delivering improved return on investment for a firm's spend on our services. A robust approach to reviewing working practices and streamlining process also means that more team members are capable of supporting one another, easing bottlenecks during busy periods or when an absence occurs.
Support teams become more recognised
Development in the workplace is renowned to improve both an individual's pride in their work and morale within the larger team. Therefore, our aim to develop each and every Intelligent Office employee creates a positive and proactive culture.
An underused or underdeveloped individual within a team can feel unappreciated. We support our employees to be the best they can be within the team and ensure they realise the value they bring and feel acknowledged for the work they do. This is proven to influence them to seek out work and go the extra mile with regard to the service they provide fee earners.
Our approach to training, development and recognition was independently recognised in 2018 by Investors in People when Intelligent Office became one of only 70 companies in the UK to achieve IIP Platinum accreditation, the highest level IIP awards. The IIP assessor who awarded Intelligent Office its Platinum accreditation made it clear the success he felt we had in recognising our employees and the impact this has on our clients;
"The commitment of your people is infectious in the pursuit of excellence. I was inspired by the stories and examples that your people shared in supporting, developing and improving services for your customers and fellow team members." Gordon Robertson, IIP Assessor.
An ability to challenge the status quo, solve problems and improve processes on the ground creates proactive administrative support teams that offer a value greater to a law firm.