Are female leaders about to take over the workplace? Not just yet, says Clayton Legal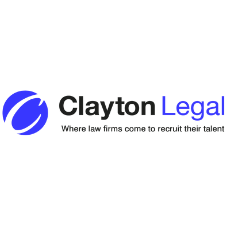 With International Women's Day happening this month and Ruth Bader Ginsberg's film, On The Basis of Sex, playing in cinemas across the globe, you might be led to think that women are dominating board rooms and senior roles across the country.
The data says otherwise. Huffington Post published an article which highlighted the fact that only 23 Fortune 500 companies are led by a woman.
Surely law firms are different? Unfortunately, that isn't the case, comments Lynn Sedgwick MD of Clayton Legal, the respected legal recruitment specialist based in Preston.
"Your leadership abilities should depend on your individual strengths and personality traits. However, in many cases, women aren't always encouraged to take on leadership roles as often as their male counterparts.
Though some women are encouraged to step up, only a small percentage of law firms have a partnership of more than 50% women."
Lynn went onto add; "It's not only law firms who have this challenge; though the good news is female leadership is at a tipping point.
At the recent World Economic Forum, I was inspired to read the comments of the panellists that though there is still work to do especially around tackling fundamental biases in the workplace, we have to keep pushing forward to deliver pay parity and opportunity in the workplace. Our work won't be done for years, and it's critical not to give up now."