ILG Seminar – Social Media in the Workplace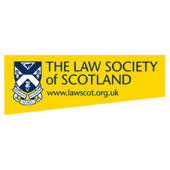 Social media use in the workplace has become a fact of life for employers. It can, however, be a double edged sword if not managed properly. Employment Law expert David Morgan, Partner at Burness LLP presents on how employers can anticipate the dangers and implement a social media policy to ensure that the opportunities outweigh the risks.
What to expect
He will focus on how staff comments on social media (both at work and outside of work) can impact on an employer, what action should be taken to address this and how employers can use social media to their advantage in a range of employment scenarios, ranging from recruitment to disciplinary action. Finally, the seminar will cover the risk of loss of confidential information and the interplay with restrictive covenants.
Who will benefit
The seminar will be of interest to anyone involved in or considering the use of social media to promote their business, as well as in-house lawyers concerned about the impact social media could have on the reputation and image of their business. This seminar is a 'mustsee' for all in-house lawyer who advise the HR function of their organisation.