Moneypenny delivers service improvements for Tayntons Solicitors.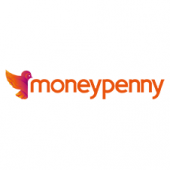 Tayntons is a full service law firm, working from two city centre sites, operating across key private and business markets. Before using Moneypenny, all calls to its offices were handled by the front reception desk, with overflow calls answered by small back-office teams.
"Even with back office support, we were missing calls".
Whenever everyone was busy, there's no doubt calls were going unanswered and visitors had to wait. Maria Cox, Practice Manager at Tayntons, comments: "We looked at a number of options and decided to take a trial with Moneypenny. "The management information they presented after the trial gave us a clear picture of peak call times and the types of calls received. It was surprising just how many calls we'd been missing."
"Moneypenny's support means we're always there for our clients".
"Wendi, our dedicated Moneypenny Receptionist, and her small team look after all calls to our main number. She really knows our business and clients think of her as part of our team. Our in-house reception team can give visitors the attention they deserve and our partners are confident that no opportunities are being missed."