Is there more budget for IT in law firms?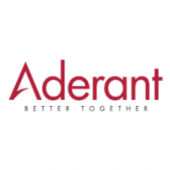 This resource was also featured as a Briefing Industry Analysis in the October 2015 issue of Briefing magazine. To read the issue in full, download Briefing magazine.
-----------
In spite of its reputation as a slow adopter of change, the legal industry is beginning to implement new technology at an increasing rate.
During our recent global survey of legal professionals, we found that 98% of firms undertook one or more technology initiatives in 2014. Also uncovered, 37% of mid-sized and 49% of large firms reported increased IT budgets for the year.
In order to further explore how legal professionals are implementing and using these new technologies, we polled a panel of experts in the legal tech field and asked: 'What are the top legal technology trends so far in 2015?' Here's what we heard:
Tools for the trade
While much has been discussed about legal project management and process improvement, implementation and adoption remains sluggish. However, many experts believe new technology and automation tools will facilitate an increase in theutilisation of project management tools. What's more, as clients continue to demand increased efficiency, fully adopting the solutions and getting the most out of them becomes even more important.
As external legal budgets shrink and the drive for in-house efficiency rises, you need technology to do more for less, making automation and workflow tools critical for attorneys aiming to remain competitive. Firms are increasingly adopting automation technology in the form of workflow efficiency, compliance tools and the automated drafting of documents.
More sophisticated firms are also starting to move to the next level of project management and explore task management. With the growth of in-house legal departments and alternative service providers, task management is becoming critical to efficiency. Experts noted that benefits of task management include providing assumptions about the length of time needed for various tasks, better communications, and improved resource and deadline management.
In an era of escalating client pressure for top value, more and more firms are also offering alternative fee arrangements and becoming more cognisant of client budgets. As firms are driven to change their thinking − and processes − around managing matters, a new class of legal billing software, process management and pricing is emerging to help them.
And as more firms streamline billing processes in 2015, greater accountability to clients is a natural by-product. By implementing regular key performance indicator measurements against targets. and employing benchmark data, lawyers can make changes to improve overall profitability and increase client value.
Meanwhile, the need for collaboration and integration of products and devices is of the utmost importance. Lawyers want simple solutions, so legal technology companies that encourage and facilitate seamless integration will have the most staying power.
With more and more functionality getting added to our smartphones and desktops, lawyers are expecting everything to work together smoothly. Technologies (not just mobile) that enable a more distributed, offsite way of working will also become hugely important as law firms move away from firm-centric working. As lawyers increasingly work from multiple devices, platforms and apps, it's important for firms to work closely with their IT departments to avoid inherent compatibility and cyber security risks.
Big data, business intelligence and machine learning are undoubtedly having an increasing impact on the legal market too, and many are exploring how these tools and techniques can help them better serve clients and manage their firms. This is already being evidenced by the growing number of firms implementing business intelligence systems. Proper adoption and utilisation of BI systems will be key to the success of law firms, as actionable intelligence is needed for firms to realise guaranteed benefits.
While it's highly unlikely that artificial intelligence will one day replace lawyers with robots, multiple simultaneous and disruptive advances in technology are fundamentally changing the practice of law. Speech recognition, e-discovery and other interactive tools will all other be technologies to watch in the future.