Mobility is fast becoming a legal must-have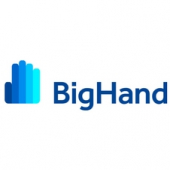 This resource was also featured as a Case Study in the December 2014 issue of Briefing magazine. To read the issue in full, download Briefing magazine.
-----------
Responsiveness has become essential to every forward-thinking legal business – being proactive in meeting higher client expectations can translate into stronger relationships. A key client need is to see more of their legal advisers, wherever the client might be – so mobility is fast becoming a must-have.
Buyers of legal services increasingly want higher service levels, and are happier to stray from even wellestablished relationships. But they want service on their terms. Firms must therefore think strategically about what their clients really want, and act ahead of the curve, to deliver service levels and methods to match. 'Anytime, anywhere' mobility is now considered a given to remain competitive by many top firms, so legal IT leaders need to leverage the best tools to make that level of service a reality.
Kingsley Napley's head of IT, Thereza Snyman, says her firm has become increasingly focused on building its mobile capabilities. "Our teams travel up and down the country. They need the capability to interview witnesses, for example, and to continue working wherever they are. That applies to any lawyer, who is not necessarily at home or in the office, [but has] access to our usual tools, such as Citrix."
With growing demand for remote working from fee earners, and increasing client expectation of a more mobile legal counsel, firms need to find the right technology to keep up with industry trends that enable them to be as productive as possible. "There has been a far greater demand inside the firm for mobile working, using better laptops and phones. It is increasing efficiency and using what otherwise would be dead time," says Snyman.
A vital element in Kingsley Napley's mobile journey is BigHand's digital dictation solution, which the firm has been using since early 2012. It's having a significant impact on efficiency and capability at the firm, says Snyman. "Our people can be sitting with a witness, dictate the statement, get it typed up immediately and get their dictations back for review while they're still in the room."
Bringing output forward in this way can make a big difference, she says – which is why mobile digital dictation usage has spread to all departments. "We don't have a policy of targeting specific departments. They know it's available and they request it if they need it – that way use grows organically by word of mouth. We have fee earners in the criminal, family, employment, immigration, regulatory, and property teams who use mobile dictation – it's used across the board." Just over two years after the original implementation, around half of all fee earners have now requested access to BigHand's mobile dictation app.
Device diversity
Although usage varies with the fee earner, workload and other factors, there have been instances where lawyers are using BigHand's mobile software for up to 50% of their digital dictations over the course of a month. Kingsley Napley has facilitated that level of usage by implementing the service on iPhones as well as Blackberry to generate more user uptake.
To enable this strategy, the firm needs mobile device management, which allows tighter control over what hardware and software the firm supports, as well as improved security, says Snyman. Limiting devices to Blackberry and iPhones, plus Windows phones in a recently started trial, means the firm has consistency over which tech it can support effectively, while still providing users with an ample range to choose from. Plus, it cuts down on the types of operating systems and devices the firm has to support. But whichever platform a fee earner is using, it's supported by BigHand.
Snyman's strategic vision for IT is one of intuitive technology wherever possible, removing obstacles for a smoother client experience – something for which mobile BigHand capability is vital. "Tools like digital dictation have to be available when people need it. In the run-up to a hearing, for example, the litigation teams can get extremely busy dictating witness statements, attendance notes, letters and emails – and mobile dictation has a significant impact on turnaround times."
Empowering your people with the right tools hands more control to the user, says Snyman. "Using mobile digital dictation, our fee earners can manage workloads better, even when they are not in the office or have no access to an internet connection. It has become part of the normal working toolkit available to all of our users, and is easy to set up and start work on straight away."
Dictation best practice has also become part of induction training at Kingsley Napley. Fee earners become far more aware of issues around security (such as not dictating in public places, or where they can otherwise be overheard) and the importance of sound quality (less rustling of papers and swallowing of words, for example).
But it's not always easy to retrain more experienced fee earners into better ways of dictating. "We have therefore decided to capture them early and embed dictation 'good practice' as early as possible," says Snyman. Inserting dictation training into learning and development acknowledges it's a core skill that needs to be learned, and that isn't something every firm does. Snyman's strategy is to build intuitive and responsive IT, not only for the benefit of the younger generation entering the business, who may be more demanding of the technology they use, but also to facilitate adoption by an older generation. The easier and more intuitive it is to use, she says, the better the adoption rate.
Also on her roadmap is integration of the firm's digital dictation tools with its document management system. "The aim is to improve efficiency, by automating more of the process, for example, by pulling information already held on the DMS into the correct template and automatically profiling the document to the correct client/matter folder." She explains this creates significant process improvement.
"It's all about focusing on improved efficiency and service. The question regarding many of the tools already available is not 'why should you do it', it's 'why haven't you already done so?'" I
In terms of going mobile, it's a question most law firms should certainly be asking themselves.