The Legal Copywriting Company explores the fascinating lives of the first female solicitors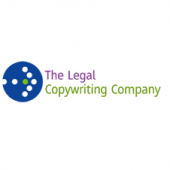 My family and I have been fortunate enough to spend the past six weeks in Dijon, France. Spending a summer exploring the hidden nooks of an almost untouched old town, mercifully spared any damage in both World Wars, and travelling through gorgeous Burgundy has been amazing. I was also able to tick off one of the items on my bucket list when we spent time at the Somme, where my Grandfather fought in 1916, on the way to our destination. And on top of all that, we even made it to Switzerland for a week.
The downside of being a freelance legal copywriter is it is almost impossible to take a holiday. The upside of being reliant only on my laptop and a Wi-Fi connection to produce copy is that I can work anywhere. Which is what I have been doing all summer.
One of the advantages of our Dijon apartment is it has no TV. This, along with being surrounded by different cultures and people has done wonders for my creativity. As the end of summer approaches, I have finally managed to construct a rough outline of a novel that has been stewing around in my head for the best part of 18 months.
Women, law, and history
I have always been fascinated by history, ever since I was a child. My law firm clients will note that I regularly try and squeeze in tidbits of historical facts into the legal articles I write for them. For a long time now, I have wanted to tell a fictionalised story of the four women who took on the legal profession in the case of Bebb v The Law Society [1914] 1 Ch 286.
Gwyneth Bebb, Maud Ingram (latterly Maud Crofts), Karin Costelloe and Nancy Francis Nettlefold led fascinating lives in an extraordinary time. All four studied jurisprudence at Oxbridge, at a time when Oxford and Cambridge did not administer law degrees to women, all were involved to some degree at least, in the suffragist movement and all four worked through the Great War.
But to me, the most amazing thing about these women was that, at a time when middle-class ladies' lives were strictly controlled and suffocating restricted, each grasped fervently at independence and bucked social conventions.
Bebb v The Law Society
On 2nd and 3rd July 1913, the test case of Bebb v The Law Society (Bebb) was heard before Mr. Justice Joyce. Aged 74, and two years from retirement, the judge had previously rejected another female legal pioneer, Betha Cave's appeal against being refused admission to Gray's Inn in 1903.
The issue before the court (and you may find this hard to stomach) was, could Miss Bebb be a "person" within the meaning of the Solicitors Act 1843 as amended, and therefore be entitled to admission to the preliminary examination of the Law Society
Miss Bebb, who was referred to as a 'spinster' in the decision, despite being a mere 24 years old at the time, was represented by Stanley Buckmaster KC, (who went on to become Lord Chancellor). Mr. Buckmaster KC argued for the admission of women to the profession on the basis of s 48 of the Solicitors' Act 1843, which stated that "every Word importing the Masculine Gender only shall extend and be applied to a Female as well as a Male . . . unless it be otherwise specially provided or there be something in the Subject or Context repugnant to such Construction." The judge dismissed the action, finding that women were incapable of carrying out a public function in common law and that the disability must remain 'unless and until' the legislature saw fit to alter it.
Women were denied entry into the legal profession until 1919 when the Sexual Disqualification (Removal) Act was passed.
Maud Crofts, Carrie Morrison, Mary Pickup and Mary Sykes passed the Law Society's examinations in 1922, and on December 18 that year the first woman solicitor was admitted.
What happened to the other three plaintiffs in Bebb?
Maud Crofts was the only one of the original plaintiffs in Bebb who went on to practice law. She married John Cecil Crofts six months before she sat her Finals. The couple, along with Maud's brother, Robert Ingram, opened the practice Crofts, Ingram and Wyatt and Co. During the 1920s, she was much in demand as a journalist, lecturer, and broadcaster, commenting particularly on women's legal issues. She also wrote Women Under English Law (1925), with a foreword by Millicent Fawcett. Maud's daughter and granddaughter followed her into the legal profession, thus becoming England's first three generational family of women solicitors.
Gwyneth Bebb married a solicitor, Thomas Weldon Thomson in 1917. She had a daughter in 1919, and the following year she was accepted into Lincolns Inn as a student. She tragically died of placenta previa in 1921, just before her 32ndbirthday.
Karen Costelloe became a psychoanalyst and married Adrian Stephen, Virginia Woolf's brother. She gave the first ever lecture on psychoanalysis at Cambridge University and authored a text on the subject entitled, Psychoanalysis and Medicine(1933). Tragically, she suffered from manic depression and deafness and committed suicide in 1953.
After completing a Double First in The Law Tripos at the University of Cambridge, Nancy Francis Nettlefold held the position of Deputy Assistant Secretary of The Ministry of Food, at that time, the highest Civil Service post ever held by a woman. She later joined the family firm of J S Nettlefold and Sons Ltd. In addition to sitting on numerous committees, she was a Conservative member of the St Marylebone Borough Council as Councillor for Dorset Square and Regents Park Ward. She was awarded an OBE and retired to South Africa.
A story that needs to be told
All of these women were extraordinary, of that there is no doubt. But questions abound: why did they desire to study law? What was life like at Oxbridge for a woman in Edwardian times? What effect did the Great War have on their hopes and dreams? And, given that three out of the four plaintiffs in Bebb went on to marry, how did they balance falling in love when matrimony carried with it the prospect of losing such hard-won freedom?
I cannot wait to find out the answers!