Law firm awareness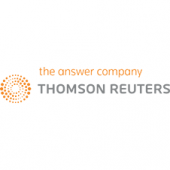 This resource was also featured as a Briefing Industry Analysis in the September 2015 issue of Briefing magazine. To read the issue in full, download Briefing magazine.
-----------
Current awareness can keep law firms ahead of the curve and the competition.
In order to give their clients the best advice, firms need to keep their lawyers informed about the latest news and legal developments. Forward-thinking firms are increasingly using content aggregation and publishing software that collates the latest information from multiple sources to produce timely, relevant bulletins that add value.
These are an important part of firms' knowledge and business development functions, alerting lawyers and clients to news and legal decisions that affect their practices, clients and industry sectors. And in today's competitive market, firms need efficient, cost-effective ways of producing regular updates on multiple topics.
Bulletin Pro from Thomson Reuters is the latest offering in the legal content aggregation and publishing space, bringing together Thomson Reuters and thirdparty news, information and legal resources with cutting-edge auto-publishing software.
Law firms understand the importance of current awareness. They already produce dozens of daily and weekly updates. Internal publications are generally produced by a relatively small team from the library, research or knowledge functions, supported by professional support lawyers, while client-facing updates tend to be managed by the business development team. Typically, each bulletin includes content from numerous online sources: publicly available information from general news websites, legal sector publications and government websites and resources; free or paid alerts, including from Practical Law, Westlaw UK and Lawtel; and blogs and social media feeds covering particular topics.
Once the content has been collated, there is usually some editorial input. As well as creating a template for consistent style and formatting, this can range from deciding on the running order and adjusting headlines and keywords to adding commentary from lawyers and links to related content.
Common pain points
Interviews with leading law firms identified some common current awareness issues − for example, that the publishing process is repetitive and time consuming.
"We have limited resources to pull in information," explains one law firm research and information manager. "Manual, labour-intensive processes are a significant cost for law firms that bill by time. We need a system that will pay for itself by saving time."
Then there's the headache of cutting and pasting information into Word templates. "Automating some aspects of bulletin production will allow us to make better use of our small team and allow the library and research function to take on additional responsibilities."
As firms have become more sector-focused the same content is often already repackaged for different readerships. Automated content aggregation will help to avoid further duplication.
"We are looking at becoming more efficient to account for the crossover between industry sectors and practice areas," adds the head of knowledge management at a large UK firm. "We revisit the same sources daily, and automation will allow us to tag the same content for different updates.
"We would also like everything in one place for people to check and redistribute in a way that meets readers' needs. Then there are different terms and conditions for republishing from different sources. Putting together updates can be a painstaking process."
As the number of updates and audiences increases, firm-wide consistency is another challenge. "Currently, different functions produce and publish separate bulletins," says a knowledge centre manager. "If everyone used the same tool and methodology it would be easier for people to cover for each other − and ultimately move to automatic scheduling." Plus, our readers suffer email overload. There are daily, weekly and monthly bulletins and people set up their own alerts too. "If we auto-schedule updates, people can sign up to receive only the alerts that they want," she added.
Aggregation advantage
Consequently, many firms are considering content aggregation and publishing software to automate at least part of the process of producing multiple updates. Bulletin Pro, for example, automatically collects information from multiple sources and platforms. Firms' internal teams then modify and personalise the content to specific audiences, adding extra information (sometimes created within the firm) and setting their publication and distribution schedules.
At Lewis Silkin, Lynne Jones, head of the library and research centre, explains: "We subscribed to RSS feeds from the sites we were checking regularly and had email alerts set up to check other sites manually."
Bulletin Pro's flexible system enables multiple topics to be brought into a single bulletin, or allows different combinations of topics to be collated into multiple bulletins. One of Lewis Silkin's regular bulletins includes updates on 29 different companies. "We used to have to check 29 separate websites for the latest developments," says Jones. "With Bulletin Pro we simply look at what the searches pull in and select the content for publication. Having set up the search topics and frequency, content aggregation becomes a relatively hands-off process."
Managers then review and edit the content collected into each topic so that each bulletin is tailored to its internal or external readership. The time saved finding the best information to include and distributing it can be put to use giving it greater overall business value, thereby reducing the cost of current awareness without compromising on content or production quality.