Knowledge to action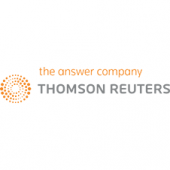 This resource was also featured as a Briefing Industry Analysis in the October 2015 issue of Briefing magazine. To read the issue in full, download Briefing magazine.
--------------
Legal advice is applied knowledge. Lawyers apply their legal knowledge to commercial and contractual agreements and disputes. Specialist knowledge and expertise is what differentiates them from others in the legal services marketplace.
Actionable knowledge management (KM) is therefore a critical success factor for every law firm and in-house legal department.
What is KM? A 2014 report from Linklaters defines KM as "a toolkit of different methods, techniques, approaches, ways of working and behaviours that are all designed to enable and increase organisational efficiency. It is about the knowhow and the 'know who' and how you put these to work more diligently." This underlines the importance of making knowledge and KM actionable, positioning it at the heart of the business by developing dynamic systems, processes and behaviours that maximise the contribution of a firm's (or corporate legal department's) collective knowledge and expertise to its business and clients. Clients want lawyers who understand their business. This means applying external knowledge such as sector knowledge and relevant cases alongside internal knowledge, including past deals handled for that client as well as identifying who has worked with the same client or on similar assignments.
That commercial knowledge may include aspects of organisational knowledge. Client data, professional networks and lessons learned from previous experience involve collaboration and may transcend project, departmental and geographical boundaries. And there is also an array of situational knowledge − legal and regulatory developments, guidance and articles, organisational processes and best practice.
Dr Viktor Dörfler, senior lecturer in information and knowledge management at Strathclyde Business School, told the Janders Dean Legal Knowledge Management and Innovation conference that actionable knowledge requires experience and expertise and integrates the various knowledge types.
Knowledge technology tips
However, making KM actionable depends on, among other factors, deploying the right IT tools. Some tips can be drawn from practical experience in major law firms.
First, actionable KM needs to be aligned to the firm's and their clients' business objectives. It's about knowing your business, understanding your clients' businesses and identifying their requirements.
This means establishing a KM strategy connected to the firm's strategy to provide the knowledge resources lawyers require. It means setting goals and priorities and measuring the results. It means facilitating information flow, communication and collaboration.
Making KM central to the firm's activities means deploying KM tools, introducing activities and embedding behaviours to ensure everyone can contribute to, access and utilise collective knowledge.
However, knowledge isn't just information, such as precedents, opinions and insights. It also includes best practices. Sophisticated search software is the glue that brings this together to deliver relevant, timely information and knowhow to lawyers across the firm, enabling them to work together to deliver prompt advice that is relevant to the client's legal and business requirements. Law firms generally have multiple data repositories and subscribe to numerous information resources, including subscription services like Practical Law, Westlaw UK and government websites.
Solcara Legal Search from Thomson Reuters uses federated search technology to cover all a firm's internal and external resources. Searching for a particular topic could, for example, identify an important internal paper along with links to related internal precedents and external resources and information such as new legal developments and recent cases.
But lawyers also need relevant, up-to-date information − and quickly. Federated search technology helps them to pluck actionable insights from a growing and constantly shifting mass of information. Changing content sources, and connecting new ones, needs to be straightforward.
User experience is a critical success factor here. A straightforward intuitive user interface that requires minimal training and IT involvement makes Solcara Legal Search a go-to resource − even for lawyers who are less tech-savvy. A single login enables users to access password-protected subscription sites as well as public sites without having to remember multiple passwords. Searches can be embedded into internal systems, and search results tagged by practice area and resource.
Actionable KM also requires technology to connect people and enable them to share knowledge in a simple way. It provides the ability to locate expertise across the firm and cross-sell services across practice areas and locations. Streamlining information access helps to minimise duplication and the risk of something important 'falling through the cracks' between systems. Straightforward firm-wide systems drive consistency, avoid information asymmetry and facilitate collaboration. Solcara Legal Search's configurable software enables cross-practice project groups, working on specific matters, to search only the resources they need − and organises results into shareable virtual folders that can be uploaded to the firm's intranet.
Finally, you need key performance indicators (KPIs). Management guru Peter Drucker famously said: "If you can't measure it, you can't manage it." Establishing KPIs helps to drive KM activities. Solcara's reporting functionality identifies the applications that are popular with users, and highlights the practice areas using them successfully to increase productivity. It also highlights under-utilised resources and gaps in awareness or training that can then be addressed.
Actionable KM adds value
Actionable KM – dynamic systems, processes and behaviours that actively turn information and knowhow into knowledge, and in turn, turn knowledge into real results – is bringing KM out of the law firm libraries and onto the balance sheets. It's no longer all about searching for information. It's about identifying, accessing and applying the right knowledge resources and developing the best processes for delivering quicker, more effective legal services that create value for law.