Charity: Totum discuss the power of giving back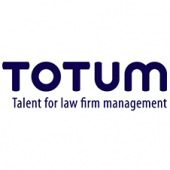 Most of us think nothing of donating some cash to charities, sponsoring friends and family in their charitable endeavours, or helping out those we know with a good deed. But if we're honest, a large number of us could do more. As professionals, we have many talents and skills at our disposal, the vast majority of which we channel solely into our day jobs. But these skills could also be used for the greater good.
Skills-based volunteering, whereby an individual or an organisation offers its expertise for free, provides a way to give back. And, while the time committed is only as much as you feel you can spare, to a charity it can make a huge difference.
As well as making a contribution to society, as a volunteer you also stand to benefit –to expand your networks, try out your talents in a different environment, boost your CV, and gain confidence and new skills. This can be particularly powerful for those in the middle of a career lull.
Career benefits
Recruiting managers also see the value. A US study by Deloitte in 2016 asked those who had either direct or indirect influence over hiring about the importance of volunteerism. Respondents reported that they see volunteer experience listed on only 30% of the CVs they receive. However, 82% of respondents said they would be more likely to choose a candidate with volunteer experience. Some 85% said they would overlook CV pitfalls when a candidate includes volunteer experience.
All types of volunteering are valuable, but skills-based volunteering is preferred, according to the survey, with participants believing it helps develop skills needed for leadership – for example, 85% said skills-based volunteering helps people advance their communication skills vs 77% for non-skills-based volunteering.
But where do you start if you want to offer your skills?
Identify what it is you have to offer: some opportunities require experts but all levels of experience are in demand.
Consider the time you have available. Projects can either be one-offs, short-term or on a regular (although not necessarily time-consuming) basis.
Look at what sorts of organisations you want to work with, the locations you are prepared to work in, and what it is you want to achieve. Check whether your employer, or your target employer, offers volunteering opportunities.
Many organisations are involved in some level of volunteering activity as part of their CSR initiatives. More are granting time off during working hours to take part in charitable work.
The best initiatives make a big impact. The Lord Mayor's Dragon Awards recognises some of the best from London businesses – in 2016, Dentons was one of the winners for its provision of a free legal advice clinic in Tower Hamlets.
As an individual, there are many websites that help match your skills with the opportunities available. Goodwill Exchange describes itself as "offering professionals the opportunity to see their careers in a different light by effectively matching their skills to those working to heal society's ills". Reach also connects charities with skilled volunteers.
Third Sector Volunteering has a useful search facility, which includes searching by your skillset.
City Philanthropy promotes philanthropy in the City Square Mile and Canary Wharf, and has useful information online on the various kinds of philanthropy including skills-based volunteering. It also includes a comprehensive list of organisations to contact for opportunities.
Careful thinking
But while the benefits are clear, there can be potential pitfalls. Volunteers need to be honest with themselves on the time they can offer – if you commit, you owe it to yourself and the charity to be your usual professional self. If you can't deliver, you disappoint the charity – and you'll feel guilty.
Think too about the emotional investment required – you need to feel passionate about the cause but also consider how you might cope with issues that the charity deals with that can be utterly heart-breaking – look at the support you have in place for that.
Be realistic about what the rewards will be and when they will come – do you need your impact to be tangible or are you happy doing your bit knowing that it is part of a bigger picture?
All that said, volunteering can be hugely fulfilling. Various studies have suggested that it can improve happiness, health and wellbeing – just make sure you can invest in what you volunteer for and that it is not something to be simply ticked off a to-do list.