Wedlake Bell, asb law, Bircham Dyson Bell all choose Intelligent Office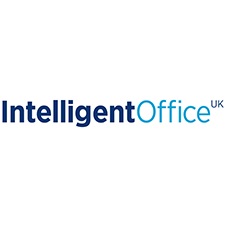 A busy period sees Intelligent Office UK secure five new clients, three contract renewals and the extension of services to other clients.
Intelligent Office UK continues to leverage its position as the leading provider of support services to UK law firms by sealing outsourcing deals with five new clients. The firms choosing to outsource to Intelligent Office for the first time are Wedlake Bell, asb law, Bircham Dyson Bell and Tcam Asset Management.
In addition to winning new clients, Intelligent Office continued its relationship with Capsticks when the national firm renewed its full-service contract for a second term. Services provided are reprographics, mailroom, archives, front of house, local administrative support and document production. Gillespie Macandrew and HBJ Gateley also renewed their contracts.
Rachel McCorry, Intelligent Office's Chief Executive, said: "We are pleased to welcome so many new clients and to have our approach endorsed by firms choosing to renew their contracts with us, some for a third time. Law firms are choosing Intelligent Office for a full suite of services – PA, document production, administrative support, front of house, procurement, facilities, reprographics, archives and mail – or individual service lines.
"However clients work with us, each benefits from a high-quality, professional and flexible service rooted in our unique experience of the legal market. This gives firms confidence that we understand their businesses and enables us to deliver effective and efficient support, freeing up management and fee earners to focus on maximising chargeable time and serving their clients."
Sussex and Kent-based asb law outsourced all PA and other administrative support services, while at Top 100 UK firm Wedlake Bell, Intelligent Office now provides reprographics, mail, archive and facilities services.
Edinburgh-based Tcam Asset Management – formerly the investment management and financial planning arm of law firm Turcan Connell – outsourced its reception, switchboard, reprographics, mail and records management services to Intelligent Office.
Bircham Dyson Bell chose Intelligent Office's off-site document production service, provided by specialists in two onshore shared services centres in Scotland. The firm wanted to reduce the amount of office space required for on-site support services in its London office. Since the contract began, Intelligent Office has received 98.8% satisfaction from the fee earners at Bircham Dyson Bell. After two months, the volume of work had increased by 156%.
Intelligent Office also extended its service offering at Gowling WLG and supported Capsticks' move into Winchester. Other clients include Farrer & Co, Clarke Willmott and Boodle Hatfield.
With more than 900 staff operating across 49 client sites and two onshore shared services centres, Intelligent Office is the leading provider of office administrative and secretarial services to the UK legal market. The company helps firms in the legal sector change for the better, improving the quality of support delivered to partners and fee earners and helping firms save time and money.
It achieves this by taking charge of administrative and secretarial services, leaving the firm's management free to concentrate on growth and partners free to develop and manage their practices. The result: flexible, modern and professional support services; improved service for clients; increased profitability for the firm; and better opportunities for support staff.
The majority of Intelligent Office's services are delivered on site at clients' premises and include PA, reprographics, mailroom, facilities, records and matter management, front of house and core goods procurement. Intelligent Office also provides document production support both on site at clients' premises and via two onshore shared services centres in Scotland.