The sky's the limit for Browne Jacobson employee in charity skydive fundraiser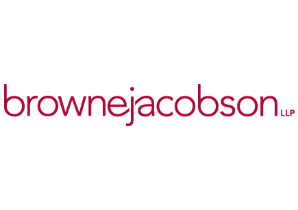 An employee at Exeter based law firm Browne Jacobson has raised hundreds of pounds for a local charity by taking to the skies over East Devon.
Lucy Daffin, a legal assistant in the firm's insurance practice, took part in a 15,000ft charity skydive in Dunkeswell and raised over £700 for local Dawlish charity, Richard's Wish.
The event was organised by Lucy and the firm's Exeter office charity committee which has close ties with Richard's Wish, which was appointed as Browne Jacobson's charity for the year, 2016-17.
Richard's Wish was set up in memory of Richard Cridge who died in 2008, age 17 after being diagnosed with Ewing's Sarcoma, a rare form of bone cancer that affects children and young people. Richard's family set up the project in order to raise much needed funds to provide children, teenagers, young adults and their siblings undergoing treatment for cancer, with a wish, a wish that can be anything they want which the charity will strive to make come true. This service is completely free, with all donations going to those making the wish.
Every year, each of Browne Jacobson's five offices nominates a charity to support in their area and last year the firm raised over £18k for good causes across its five office network.
Richard's Mum, Jo Cridge who is the Chairperson and founder of the charity, said:
"We can't thank Lucy enough for being brave enough to do a skydive for us. We are very grateful indeed. Browne Jacobson's continued support enables us to carry on with the important work we do and their fundraising efforts have really done us proud."
Lucy Daffin added: "A massive thank you to everyone who donated and offered up support for this very worthy cause. The story of Richard and the work his family do is incredibly inspiring, so it is fantastic to be able to help support in making these brave children's wishes come true."
Nigel Lyons, Exeter Partner at Browne Jacobson added:
"We are incredibly proud of Lucy. Her brave efforts will be a great support to Richard's Wish. Over the last year, we have worked with the charity on some really exciting and interesting fundraising projects that will make a real difference to children and families across Devon."