SJ Berwin and Proskauer Rose call off long-running merger talks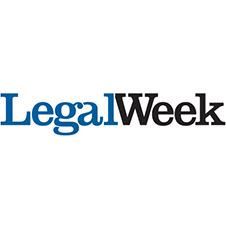 SJ Berwin and Proskauer Rose have called off their transatlantic merger talks after nine months of protracted discussions.
The two firms issued a statement earlier this afternoon confirming that the talks had ended yesterday (11 November).
In a joint statement, the firms said: "At this stage in our discussions we recognised that the timetable necessary to reach the agreements that would ensure the successful integration of our firms is not workable at this time.
"Accordingly, and with considerable regret, we have mutually determined to halt our talks. We look forward to continued cooperation between our firms for the benefit of our clients."
SJ Berwin managing partner Rob Day told Legal Week that the biggest issue facing the two firms was the time it would take to resolve difficulties such as aligning profitability - delays which made the continued discussions too unsettling for the two firms' partners.
He said: "Negotiations like these are difficult in any event, and if there is a profitability disparity that no doubt makes it more difficult. But there are various ways of dealing with and getting around that issue.
"It was by no means the only issue we were facing, but having said that I do not believe that there was any one issue we could not successfully have resolved. What we were facing was that it would have taken several more months to conclude talks and be able to present a strong case to the partnerships - and that would have meant too much uncertainty for both partnerships."
However, he stated that the firm has not ruled out a future US merger, but said it would be at least a year before it would enter into new talks.
"SJ Berwin's strategy will remain to build our transactional and contentious practice internationally. You will not see us going into a new set of merger discussions straight away because that would not be sensible.
"But taking the long-term view, I firmly believe that the only way to break into the US market is through a combination with a US firm and I personally take a view that a combination such as this one would be extremely powerful."
As reported by Legal Week yesterday, SJ Berwin management had faced growing pressure from partners in recent weeks to draw the talks to a conclusion, with the lengthy discussions unsettling the partnership.
Particular areas of concern highlighted by partners were the gap in profitability between the two firms and how to address this, as well as the overall compatibility of the firms on a practice basis.
SJ Berwin posted average profits per equity partner (PEP) in the 2009-10 financial year of £447,000, while revenue per lawyer (RPL) stood at £314,900. Proskauer Rose's PEP for 2009 was $1.37m (£849,000) against an RPL figure of $915,000 (£567,000).
However, SJ Berwin's financial performance has improved, with the firm today announcing that its revenues for the first half of 2010-11 are up 9% on the same period last year to £87m. The increase, combined with the firm's measures to cut costs, mean profit at the half-year point is up 34% year-on-year.
Legal Week reported in February this year that SJ Berwin's management was actively targeting a US union and was in early talks with up to four US firms, with talks with Proskauer turning serious in May.
By Sofia Lind