LSN brings law firms out in force in Bristol & Birmingham

Last week saw the start of the September regional networking events for LSN which saw them bring together a total of 24 law firms across the two cities. The Bristol networking lunch on Monday received the largest turnout for an event in this region since LSN began 5 years ago with 42 guests from 14 law firms in attendance. Have a look at the photos in our gallery here.
One guest commented: "The LSN networking lunch on Monday was a really worthwhile trip out of the office and to be able to meet other firms in the local area to share ideas is just such a positive experience. For me in particular it was an opportunity to pose a question to the group about mystery shopping experiences and I was able to meet with others from firms who attended to gain their feedback and input."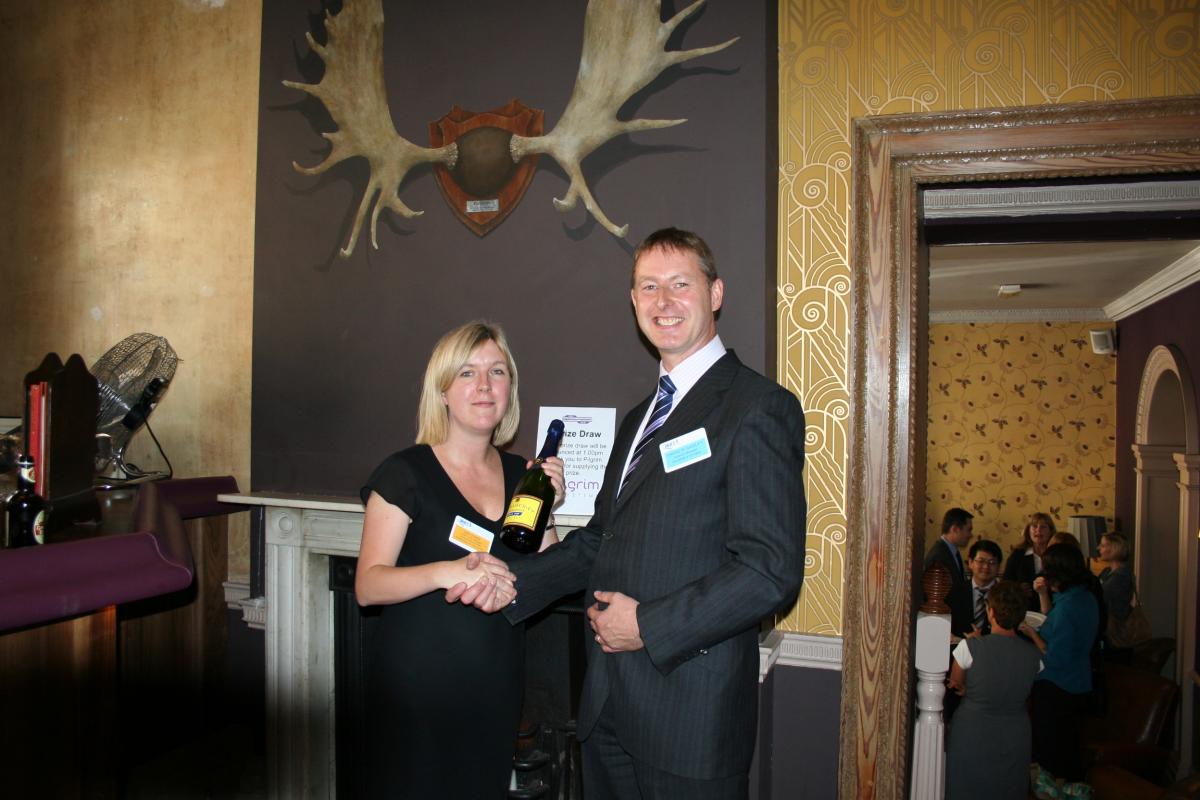 One Lisa O'Shea, Credit Control Manager at Burroughs Day even won a bottle of champagne courtesy of Pilgrim Systems and here she is with Andy Hawley who is presenting her with the prize.
Birmingham networking event follow suit
The following day LSN were joined in Birmingham by local firms including Wragges, Enoch Evans and RJW for an evening of networking drinks. It was clearly a successful night, check out the photos here and read the feedback from those who attended: "I always find the Birmingham LSN network event to be worthwhile and engaging. At last weeks event I spoke to, and gained very useful information on such matters as; implementation of the new compliance rules, management structures, outsourcing, driving efficiencies though IT and Improvements to my Salmon fishing techniques!" Colin Wilkes, Practice Manager, Enoch Evans
"Really pleased that I attended the Birmingham event last week. We're in the process of choosing where to spend hundreds of thousands of pounds on new IT infrastructure and a new PMS system and the chance to quiz FD's and IT Directors of other law firms on the relationships that they have with their own suppliers was invaluable to us" Finance Director, regional law firm.
This time it was Kevin Goosman's, IT Manager at Blakemores' turn to be the lucky recipient of the champagne provided by Pilgrim Systems and he was clearly delighted: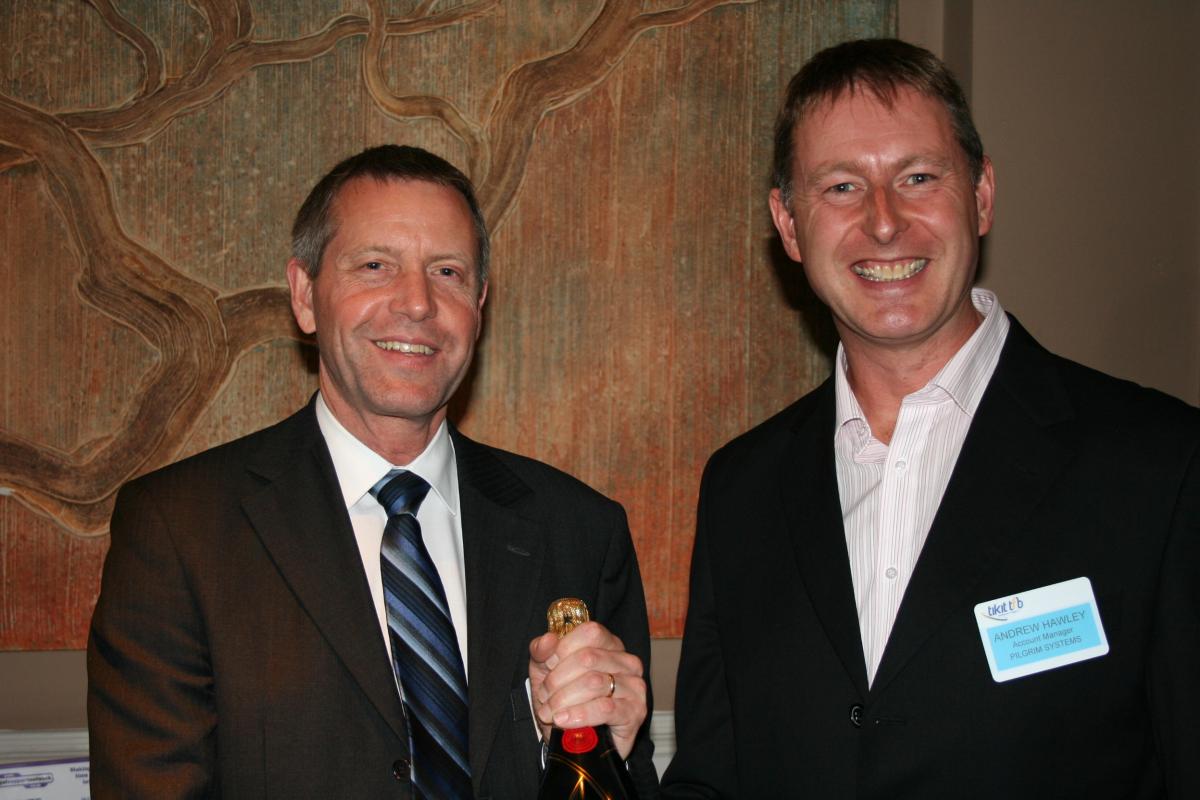 "Having attended the latest LSN Law Firm Forum in Birmingham I found the evening both informative and enjoyable. It was particularly useful to have an event on our doorstep here in the Midlands without having to journey all the way to London to catch up with legal colleagues. The mix of attendees gives the opportunity to speak with people from other support functions. Future events would only be improved with greater attendance and I would encourage people to turn out next time."
Both evenings were sponsored by Elite, a Thomson Reuters business (key partner), TikitTFB (badge sponsor) and Pilgrim Systems (prize draw sponsor).