Financial results 2017: Osborne Clarke reports 12% revenue increase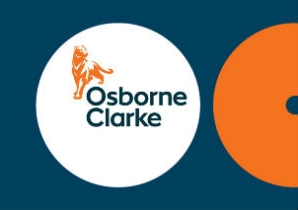 In the UK, the firm saw an increase of seven per cent in revenue from £112.9m in 2015/16 to £121m in 2016/17. In addition to the UK revenue growth, net profit and profit per equity partner (PEP) increased five per cent and three per cent, respectively. Net profit grew from £49.8m to £52.5m in 2016/17, while PEP went from £635k to £652k in 2016/17.
Non-UK revenue now accounts for 42 per cent of total revenue.
During the last year, Osborne Clarke UK maintained its financial stability, while cash resources rose 29 per cent to £33.4m against £25.8m in 2015/16.
Investment was a key priority for Osborne Clarke and the business funded many firm-wide initiatives including service innovation projects to create bespoke cloud-based platforms that improve service delivery for a growing number of its clients.
Osborne Clarke also continued to invest in recruitment and development to support its sector-focused approach, and this year appointed 29 Partners across Europe and Asia, of whom just under a third (31 per cent) are female. The UK and Germany also made six Partner promotions.
Workplace strategy was at the top of the investment agenda and included the firm-wide roll out of agile and connected working. The connected working programme combines technology and working practices to enable lawyers to work in a way that best suits them and their clients.
Ray Berg, UK Managing Partner, Osborne Clarke commented: "We have an exceptionally well-run business with a clear strategy and many growth clients. These results reflect the high levels of dedication and commitment across our entire business and emphasise what a great team we have."
This news first appeared on Osborne Clarke's website. Read the full article here.
Find out more about Osborne Clarke on their LSN employer profile page where you'll find facts, stats, videos, their latest business service jobs and more.