Browne Jacobson helps to raise funds for Exeter city tribute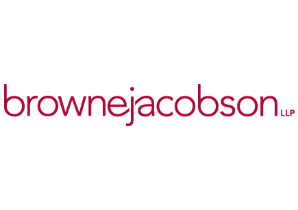 Exeter law firm Browne Jacobson, along with other members of the city's legal community, have come together to raise over £2,700 in support of the Historic Exeter Fire Appeal following last year's Cathedral Yard fire.
In total, 13 law firms along with Property Search Group (PSG), took part in the Southernhay Life campaign by helping to commission and auction a painting which depicts a day in the life of Southernhay, the city's traditional legal district.
Created by Devon artist and illustrator Sara Nunan, the painting depicts the city's solicitors and barristers enjoying their hobbies and interests including surfing, singing, playing rugby and reading.
The funds generated from its auction, combined with donations from all of the law firms and the sale of limited edition prints, raised £2,780.
The money will be used towards the creation of a permanent cultural tribute to the buildings that were destroyed in last year's fire.
The Historic Exeter Fire Appeal, which is being administrated by Devon Community Foundation, has already raised over £20,000 and given grants to staff and small businesses affected by the fire.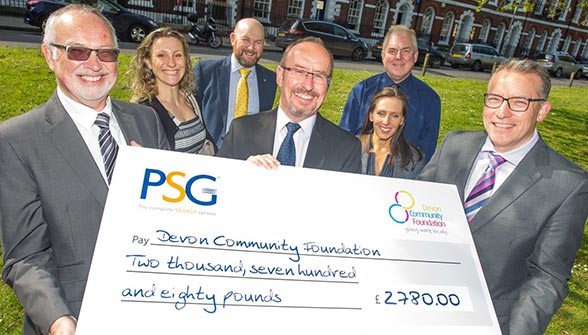 The fund is due to come to a close and it has been decided after a public vote that the money raised will go towards the creation of a permanent cultural tribute.
Joanne Pruden, Partner at Browne Jacobson's Exeter office, commented: "We are very proud to have been involved in this campaign. The fire has a devastating effect on the area, so it is fantastic that the legal community have all pulled together to support the re-building of this culturally significant area.
Local community projects are very important to Browne Jacobson and we are very passionate about giving something back to those communities we support."
Scott Walker, of Devon Community Foundation, said: "The Southernhay Life campaign was a very fitting way to draw to a close the Exeter Historic Fire Appeal. I would like to thank PSG, the Exeter legal community and the winning auction bidders for their generosity. The money raised will enable us to carry out the community's wishes, to use the remaining money to create a permanent cultural tribute that recognises the historical importance of the buildings lost. The next step, towards the realisation of a cultural tribute, will be for Devon Community Foundation to commission an artist."

Andy Towers of PSG, which provides conveyancing search services to legal firms across the region, said: "We're thrilled that so many of Exeter's legal firms decided to come together to support the campaign and thank them for their generous donations. We are also grateful to Devon and Somerset Law Society for their support of the campaign. We look forward to the completion of the cultural tribute, which we hope will be enjoyed by Exeter residents and visitors for many years to come."