Aderant hosts record-breaking Momentum London conference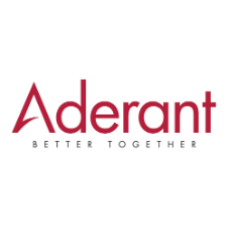 Legal industry thought leaders and experts assemble for largest Momentum London conference to date
On the 13th and 14th July, Aderant hosted Momentum London 2016, the largest gathering of Aderant experts, clients and industry thought leaders to date. Momentum provides attendees the opportunity to connect with peers, partners and industry consultants to share best practice knowledge and discuss key industry issues. Throughout the two-day event, delegates from law firms across Europe attended more than 30 sessions, from three different areas of interest. Educational sessions included the opportunity for hands-on product training on the new-to-market Spotlight Analytics BI solution as well as a first hands-on touch of the forthcoming new Aderant Expert Billing and Expert Case products and more. Client led best practice sessions and roundtable discussions were also on the agenda, as well as the return of the LAWTalks thought leadership panel, presented by some of the top finance, IT and strategy experts from top UK 100 law firms.
Each year at Momentum, Aderant recognises exemplary firms within the Aderant community for their outstanding achievements in areas such as innovation, partnership and leadership. This year's award winners were Shepherd & Wedderburn LLP, who received the Better Together Award for partnership; Paul Watson from Hymans Robertson, received the Hall of Fame Award; and Loyens & Loeff LLP was recognized as the Innovator of the Year 2016.
"We were very pleased to welcome Momentum attendees to the City of London," commented CEO Chris Giglio. "Momentum is much more than a finance or technology conference. We've designed Momentum to help our clients drive firm performance and enable law firms to push the boundaries of efficiency and profitability – not just today or tomorrow, but for decades to come."
The 2017 Global Aderant Momentum user conference will be held May 8-11 in Chicago. Momentum London 2017 dates to be announced later this year.