Leadership communications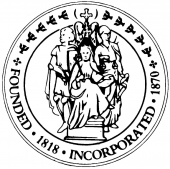 How story-telling and understanding human communications gives leaders a critical advantage.
How do great leaders communicate a compelling vision and enthuse their followers? In this workshop we will explore the power of story-telling as a framework for business communications. Examining the '7 Basic Plots' identified by Booker, and incorporating communications theory, we look at how business leaders tell great stories. Learn how great business communicators like Steve Jobs reach some of our most fundamental psychology to engage their audiences and 'strike a chord'.
CPD: 3 Hours CPD Accredited by the SRA
Speaker: Rob McKay
Rob has substantial experience of relationship management and relationship building at a senior level and leading and managing structural change in organisations.