DX Exchange securely delivers critical documents for Clinco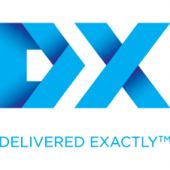 In addition to thousands of legal firms, barristers and courts using the DX Exchange service to securely deliver critical documents – many suppliers to the legal sector also avail of the DX Exchange service, one example of which is Clinco.
Clinco is a specialist consultancy which orders and analyses medical evidence for lawyers, local authorities, insurers and the coronial service. They are experts at interpreting and summarising complex medical events, which have often occurred over a period of years. The Clinco services bring clarity and organisation to the documentation, allowing investigation to proceed without delay on a sound footing. Their website at www.clinco.co.uk gives more information about their ethos and services.
The cases Clinco work on frequently consist of many thousands of pages of documents, all of which need to be transferred securely out to the client once their analysis is complete. While they deal with a large volume of electronic transfer, very often their clients prefer to have the hard copy bundle and supplementary documents instead of, or alongside, the electronic version. This is where the DX comes in.
Sarah Wallace, Legal Director at Clinco, explains "We need a hard copy delivery service which is 100% reliable and used to the confidentiality requirements of legal work. We have a normal courier service on site, but we prefer to use the DX where our clients are members – it's such a reliable, safe, experienced service. We have a personal relationship with our DX courier and account manager and communication is always positive."
Clinco is working to ISO:27001 (information security) standards and as a result of applying for accreditation, all of their systems have recently come under detailed scrutiny. Sarah says "We're pleased to say that our DX procedures have been a useful part of the process and we are going forward in ongoing partnership to send out hard copies under their tracked facility. Thank you to all those at the DX who have helped over many years to make our business as successful as it is, and we look forward to continuing and developing our association in future".
James Timberlake, Marketing Director at DX, says "For 42 years DX has delivered urgent, critical, sensitive and often original documents for the legal sector. We know the trust that our members place on DX to ensure their critical documents arrive on time – and are delighted to provide Clinco with their document exchange service."