Industry case study from Thomson Reuters Contract Express: Changing contracts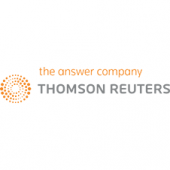 This article was also featured as an industry analysis case study in the May 2016 issue of Briefing. To read the issue in full, download Briefing.
Many law firms say that legal services need to be delivered differently – more efficiently, responsively or transparently – but some are going one step further, creating new channels that clearly demonstrate that difference in practice.
In June 2015, DWF joined them. A set of four new service models includes DWF Draft – a process of using document automation software to speed up certain transaction times in around half of the firm's practice areas.
"Smart use of technology is a very big part of our strategy to challenge the traditional way that law is delivered," explains development director Jonathan Patterson.
"Many firms are trying to save time – and become more efficient in general – to meet higher demand from clients for fixed fees. However, we were just as conscious that lawyers are always much more usefully tasked with the trickier details of legal work."
Fortunately, those are also the bits they're usually best at! And that's before considering that lawyer time on what are – on the face of it – more mundane tasks, may even be increasing the firm's risk profile.
"When lawyers are doing quite basic things, they're also likely to be creating multiple unnecessary versions of documentation. Standardisation really allows for better control of quality – and that translates to service to clients," says Patterson.
Learning to engage
Head of applications and development Sam Charman says that DWF's strategy also includes careful identification of clients' own technology challenges." For example, another of the firm's new delivery options is DWF Consultancy – whose business managers and process analysts may, among other things, help clients decide if they could use DWF Draft in-house.
However, as Patterson explains: "There are a couple of big challenges preventing many clients from doing something like this themselves." One, unsurprisingly, is the scale of the capital investment – certainly likely to be picked up and interrogated by procurement. But another is a skills gap for implementation and engagement of the business.
"We offer to use our platform and consultancy skills combined to collaborate and test automation's potential before they jump in at high cost and with unhelpful disruption."
The engagement journey is just as important for DWF internally. "Lawyers must genuinely appreciate the benefits of the change," says Patterson. "This can't be one of those stories where 'the robots are coming for you'."
The initial work, adapting Contract Express automation technology from Thomson Reuters, was scoped out with the users very much at the front of mind – and now that's in force, lawyers receive training tailored to the document in question.
"We've developed an engagement process we call 'lawyer whispering'," says Charman.
"Our DWF Draft team works with the lawyer to select the documents that would benefit from automation by understanding their needs. Once the initial document has been identified that will quickly evidence the power of the tool, it's partially built by a legal expert with coding experience to bring it to life."
The skills hybrid has been critical to getting "really good momentum" behind the change, she says. Time from the 'whispering' to a document template can be as little as two hours. "There's no other platform that would enable us to do that."
Patterson adds: "It's much more efficient than organising a huge workshop that attempts to translate complex language and skills for everyone in the team."
Not just numbers
An intuitive user experience was a priority from the outset – the selection criteria. "You don't need a training session to book your flights online – and that was how we wanted this to feel," explains Charman. "Also essential was a readiness to help us collaborate with our clients – and Contract Express has been extremely supportive on that journey."
And what of the long-term business efficiencies? "Growth has been well ahead of expectations. It's already a core part of our commercial business," says Charman.
One year on from launch, 150 legal precedents have been automated (saving 650 hours if you include the time spent testing them).One particular questionnaire programmed in produces 10 documents at a time, saving up to three hours per use.
"The lawyers then have that much more time to focus on building the client relationships and advising on the more complex aspects of a matter," says Charman.
But, adds Patterson: "The value is much more in meeting the business's strategic financial objectives than a purely quantitative achievement.
"And the acquisition by Thomson Reuters, with their development power and additional products, brings with it even more potential for refining how we could collaborate with clients in even more ways in future."