Video: Operational Leaders In Legal 2013 conference highlights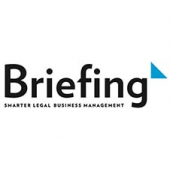 Video length: 4 mins 58 secs
Watch this video to view the highlights from our Operational Leaders In Legal 2013 conference. Sponsored by Barclays, the event took place on 7 November 2013 at the Grange City Hotel – our OLIL conferences are the only events of its kind to specifically target chief operating officers and operational leaders from large UK, European and US law firms.
The Operational Leaders In Legal 2013 event addresses the challenges operational leaders face in driving efficiency and profitability under increasingly oppressive price constraints from clients. The event featured a fantastic line-up of speakers from Top 100 UK and US professional service firms and senior in-house counsel, including:
Peter Hickman, chief finance and operations officer, Linklaters
Steve Poor, chair and managing partner, Seyfarth Shaw
Abby Ewen, IT director, Berrymans Lace Mawer
Amanda Burton, global chief operating officer, Clifford Chance
Johnny Nichols, HR director, Bird & Bird
Darren Mitchell, chief operating officer, continental Europe, Hogan Lovells
Alison Laird, international director of implementation, DLA Piper
Mark Dembovsky, chief executive, HowardKennnedyFsi
OLIL 2013 showcases the leading firms that are restructuring business services and maximising profitability in an ever-changing and financially challenging market.
Contact the LSN team about OLIL 2014 via email: billiejo@lsn.co.uk or call 0870 112 5058
Visit the OLIL 2013 event page to see the conference agenda, presenters' slides and photos of the day, and click here to view the write up of OLIL2013.