Your partner compensation system can be better: here's how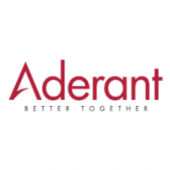 New Aderant Leaders in Law research suggests data-driven compensation decisions are a key contributor to partner satisfaction.
Early in 2015, Aderant embarked on a research study on the topic of partner compensation, involving a review of industry studies, interviews with industry experts and five Aderant Leaders in Law events held around the U.S. attended by senior leaders at more than 50 top U.S. law firms. "Your Partner Compensation System Can Be Better: Here's How," examines the most common remuneration challenges faced by law firms and provides recommendations towards making improvements.