The power of effective time recording while working remotely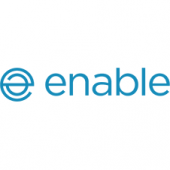 Due to the current COVID-19 pandemic working from home is no longer a luxury, but a requirement. These unprecedented times have brought a lot of disruption for many businesses, causing them to change the way they operate on a day to day basis.
For law firms this is no different, they are now having to engage with clients remotely and are still having to keep track of the time spent on all activities relating to the matters they are engaged with. Working remotely brings its fair share of challenges including ensuring your fee earners are time recording promptly.
Effective time recording is the key to producing accurate and timely bills and providing solutions to help this, as fee earners start to navigate their way through this "new norm", will be one less thing for firms to be concerned about. This will help maximise productivity and income, ensuring your business is running effectively during this time and beyond.
Having gained years of experience within the legal sector our team developed an innovative software that helps fee earners captures time promptly – Enable RevenueManager.
Enable RevenueManager works with all the leading time recording solutions to support fee earners and billing teams in getting accurate bills out on time.
Capture time promptly
RevenueManager helps to foster a culture of good time keeping habits initially by forcing fee earners to comply with the firm's policies, using prompts when the system can see missing time and override applications until the time has been recorded.