ILFM's Legal Software Suppliers Guide 2018-2019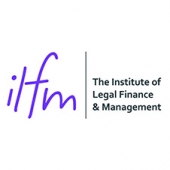 Deciding on what new or replacement software is appropriate for our firms has never been easy: we have to take so many factors into account. Cost is always a critical consideration and now we have to concentrate as well on compliance, effectiveness and response times. Not only that, but security has also become a major concern, as cybercrime and fraud become more prevalent.
New and updated each year this guide will help you through all this. You will find company overviews, products and target markets for all the software suppliers listed in the guide. We list them by size and area of law and include some of the key functionalities and areas of compliance of their products.
View the Legal Software Suppliers Guide 2018-2019.