How financial services firms can use AI to simplify due diligence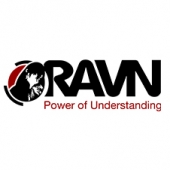 GUEST BLOG POST BY SUSANNA JAMES, CONTENT MARKETING MANAGER AT HIGHQ
Due diligence is a time consuming necessity in every deal. It's essential for assessing risk and for strategically structuring transactions, and gives buyers and sellers a clear view of their position.
For financial services firms buying or selling assets, due diligence is a core part of the business. For some firms, a core part of their service offering is performing due diligence on behalf of clients.
Reviewing financial diligence materials such as tax returns, financial statements and tax liens helps identify areas that could affect deal negotiations either from the buy-side or sell-side.
What's the problem with financial due diligence?
Due diligence has always been a laborious task. It requires gathering all the relevant materials, reviewing each document, pulling key information from each document, and creating a due diligence report from the findings.
Each stage of this process is time consuming. The manual yet extremely detailed nature of diligence also means that it can be prone to human error, which can risk the integrity of the deal. Correcting these errors inevitably extends the diligence process even further.
Thankfully, advances in technology have transformed the way we can conduct due diligence, slashing the amount of time financial services teams spend on it and ensuring consistency and accuracy.
With the correct arrangement of technology, financial services firms can drastically improve the accuracy, timeliness and cost-effectiveness of due diligence exercises.
How can technology help to improve the diligence process?
Artificial intelligence like the technology provided by RAVN automatically searches through unstructured data within these documents and extracts the key information, just like a human would do. This drastically reducing the time needed for reviewing documents, identifying key data and extracting it manually – one of the most time consuming parts of the diligence process.
This data can be automatically imported into a due diligence review solution, such as HighQ Collaborate, where each clause or data point is uploaded contextually into the correct format for side-by-side review.
At this stage, analysts can undertake their reviews aided by the fact that the data is logically organised in a spreadsheet format and easily scannable and comparable.
The team and your clients can monitor the progress on the entire due diligence process down to individual documents using a "traffic light" system, and securely share progress reports with clients.
Once the review is complete, document automation technology comes in to play. A report can be auto-generated from the extracted and reviewed diligence data, which is imported into a fully branded report in house style.
Document automation is hugely useful for diligence as it ensures accuracy and consistency by reducing human errors in inputting clauses and data into the report, and eliminates the reliance on unwieldy version control.
Technology – changing future of financial services
Due diligence is typically a very specialised activity. The level of expertise required to identify the right data to extract amongst huge volumes of information and contextualise it into a report may seem too high to be able to automate.
And this is likely the case – technology may never be able to entirely replace the expertise of trained finance professionals when it comes to due diligence, but it can certainly help to make process far more efficient.