How to drive data literacy within your law firm and stay ahead in today's analytics economy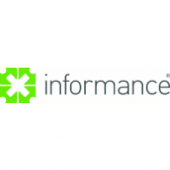 Starting a data literacy movement to make sure everyone within your firm can succeed with data may feel like a mammoth task – especially when you are attempting to drive a culture change in a firm of hundreds or thousands of workers. And while it might seem daunting, there is no time to delay, especially with Gartner recently predicting that by 2020, 80% of companies will initiate competency development.
Informance can help your firm with the right messaging and framework to help overcome any challenges and drive a revolution that will bring new insights and new abilities. This starts by following this 4-stop process:
Communicate the power of data – your firm needs to hear about the power and use of data literacy on a consistent basis, from the top down. This could be showcasing how a unique customer insight led to a new business opportunity or it could be sharing how an individual employee got a new idea signed off by backing up their argument with robust facts and stats. If employees can see practical examples of how data will help them individually they will be less likely to resist a data-driven culture.
Assess – as firms proceed through the 4-step process of implementing a data literacy culture, it becomes imperative to understand the current skill-level and skill-set of the entire workforce. A full analysis can be done across the firm through assessments, surveys, or other means to gather knowledge. Only once this evaluation has taken place is it possible to utilise proper training programs to empower different individuals.
Following training programmes for different data personalities – research by Qlik shows that just 66% of employees believe they have had adequate data training and 65% of workers are willing to invest more time and energy into improving their data skillset. So, there is no' one-size-fits-all' approach for training data literacy.
And repeat – a sea of data is flooding industries and organisations. In fact, in just two days we now create as much information as we did from the dawn of civilisation up until 2003. The skills needed to cope with this are ever changing and evolving. The work to drive data literacy skills across an organisation cannot be a fad, it must be a long-term and sustained effort.
Surviving the future of work will require employees of all levels to be data literate. Now is the time to make a change, with businesses, employees and the education system taking joint responsibility.
Through our partnership with Qlik, we can help your firm empower everyone with the ability to understand, analyse and use data with confidence, as well as help foster a culture of data literacy.
To find out more about our data literacy training or to read the full Qlik data literacy report, visit: www.informance.co.uk